The Grey Lady Music Lounge, Sunday 27th January 2019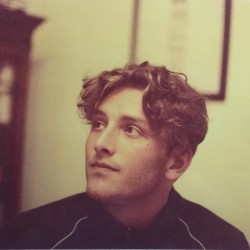 click to enlarge
Indie-folk quartet Kotz & Ko fuse elements of folk, jazz and funk to create subtle songs with a driving groove but acoustic feel. Their variety of musical backgrounds gives real breadth to their performances - acclaimed Irish violinist, funk bassist, and blues singer-songwriter make for a unique sound.
While students at Cambridge University, they were regular performers at University May Balls and college bars - having shared stages with the likes of Basement Jaxx, King Charles and Lucy Rose. Within a few months of playing on the London scene they have already been busy performing across the city, receiving praise where they go.
Their live performance was described as "amazing vocal harmonies and fantastic displays of musicianship" by London AAA Live and their recent single "Shake the Blues" featured in HotVox's One to Watch series. With debut EP recording in process the future is looking bright in 2019.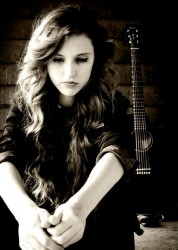 click to enlarge
At the age of 16 I was barely getting my head around Biology revision but super-talented singer-songwriter Niamh McSmith is already starting her assault on the music industry.
Her debut Alone Again is a plaintive yet ultimately uplifting guitar ballad about wooing back a lost lover. The video follows Niamh with tumbling pre-Raphaelite curls, denim jacket and Amy Winehouse-esque eyeliner, playing her guitar around the city and eventually befriending a hunky busker.
The sweet soundtrack to young romance, Alone Again has a chorus which will wedge firmly in your head… unlike all that stuff about enzymes and photosynthesis.Niamh has just signed to London's Downtown Artists so expect more from her – in the meantime, Alone Again is a gorgeous introduction.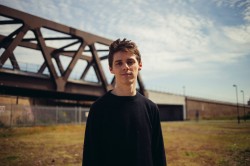 click to enlarge
Born in the Kentish town of Maidstone, singer/songwriter Gary B Lucas spent his formative years studying English and American Literature at the University of Kent with the intention of later training to become a Secondary School English teacher. Music however had other plans. Influenced during his teens by the likes of confessional lyricists such as Alanis Morissette and Tori Amos, Lucas's songs are sensitive and heartfelt with a pop sensibility.

In 2010, after graduating from University, the then 21-year-old started work at Wrotham Secondary School as a teaching assistant and quickly found himself supporting the music teacher Andrea Magee in the school productions. Outside of school they continued working together at local gigs around Kent as well as hosting hundreds of open mic nights. This culminated in Andrea's appearances on X Factor in 2013 for which Gary produced the backing tracks at each stage of the competition before her exit. In 2014 the pair joined Ben Jones and Josh Roots on a 3 month tour of America, eventually joining forces to form Beat Root Revival.

In recent years Gary has focused his efforts back onto his original songs in the UK. In 2015 he released "The Way My Story Goes", a collection of songs recorded, mixed and mastered entirely from his home. When he isn't providing tuition for piano, guitar and English GCSE, Gary has been working on the follow up to "The Way My Story Goes", scheduled for a December 2018 release.