Gary Lucas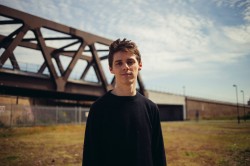 click to enlarge
Born in the Kentish town of Maidstone, singer/songwriter Gary B Lucas spent his formative years studying English and American Literature at the University of Kent with the intention of later training to become a Secondary School English teacher. Music however had other plans. Influenced during his teens by the likes of confessional lyricists such as Alanis Morissette and Tori Amos, Lucas's songs are sensitive and heartfelt with a pop sensibility.

In 2010, after graduating from University, the then 21-year-old started work at Wrotham Secondary School as a teaching assistant and quickly found himself supporting the music teacher Andrea Magee in the school productions. Outside of school they continued working together at local gigs around Kent as well as hosting hundreds of open mic nights. This culminated in Andrea's appearances on X Factor in 2013 for which Gary produced the backing tracks at each stage of the competition before her exit. In 2014 the pair joined Ben Jones and Josh Roots on a 3 month tour of America, eventually joining forces to form Beat Root Revival.

In recent years Gary has focused his efforts back onto his original songs in the UK. In 2015 he released "The Way My Story Goes", a collection of songs recorded, mixed and mastered entirely from his home. When he isn't providing tuition for piano, guitar and English GCSE, Gary has been working on the follow up to "The Way My Story Goes", scheduled for a December 2018 release.
https://garylucas.bandcamp.com/
https://www.youtube.com/user/90sjesus
Last played:
The Grey Lady Music Lounge, Sunday 27th January 2019
Gary Lucas, Niamh McSmith, Kotz & Ko