Welcome
Local Music Culture
Paul Dunton & Guests presents a superb series of candlelit showcases of the local area's finest soloists and acoustic bands. With four acts on the bill at each show representing a multitude of musical styles and genres, audiences are treated to an exceptional night of local music culture, songwriting and musicianship.
"Any event organised by Paul Dunton guarantees fantastic live music. Paul is dedicated to showcasing and developing local talent."
Greg Clark MP
Paul Dunton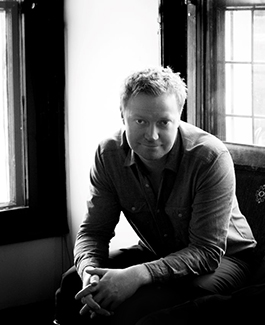 Paul's music is best described as an atmospheric fusion of alternative & pop with a unique classical twist! He composes and performs both instrumental pieces and songs. With influences such as modern day artists; Elbow, Rufus Wainwright, Zero 7, Pink Floyd, Turin Brakes and drawing inspiration from composers such as Einaudi, John Barry and Samuel Barber; singer-songwriter Paul Dunton offers something different. With national reviews hailing the breath taking live sound and sheer originality and atmosphere of his works, The Tunbridge Wells based performer has firmly made his mark on the musical landscape. Paul cites his fellow band members as a key reason for his growing success. "Technically, I am a songwriter with a band, however it's really not like that, we are a very close, united team. I feel incredibly lucky to be surrounded by a group of incredible musicians, who are also great friends of mine. I owe so much to them". Paul's string & flute arrangements are often composed by Miriam Evans, Jenny Maslin, Paul himself, Becky Andrew and Hazel Ross.
Paul's Ensemble and Orchestra are regularly performing both nationally and internationally with encouraging success and were recently featured on BBC Radio 2 by Joan Armatrading with a selection of interviews and airplay of Paul's song 'Don't Forget'. You can find out more about Paul's music at his own website.