The Grey Lady Music Lounge, Sunday 24th January 2016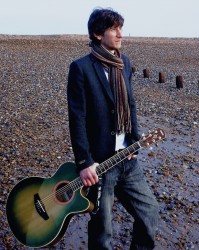 click to enlarge
Born with left side Microtia, Nick picked up the guitar from his folk playing parents when he was seven years old.
His uncle played drums with Suzi Quatro in the seventies, so music has always run in the family.
Nick started to sing and produce his own songs at eighteen having honed his blues, rag finger style and soulful rocky tones.
He ran a studio for three years and in 2013, now with time to focus on himself as an artist, released his debut EP followed by his debut album early 2015.
Nick aims to be out and about more than he ever has been, to promote himself, record label, charities and good music. More info online.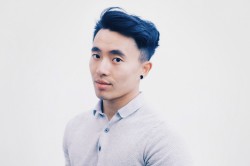 click to enlarge
Lui Peng is a British-Chinese singer who originally began his musical journey by posting covers on youtube back in 2012. Through the platform, Lui developed a unique acoustic approach to pop songs which he later started performing live on a casual basis. Fast forward to March 2016, Lui began study at Abbey Road Institute, where honed his production skills. His first release since he started at the school, Demons, currently totals at over 200,000 plays on Soundcloud and is due to be released immently as the first taste of his upcoming "Demons EP". By the end of 2016, Lui had signed two more tracks of his songs to two European dance labels, which were released with him as a feature, totaling another half a million plays on Spotify. Both releases appearing in playlists such as New Music Friday in Multiple countries like France, Germany, and the UK and one of them, "I Still Wonder" (released in December) made H&M's in-store playlist for the whole Christmas season. In 2017, Lui will reveal two EPs that will define him as an artist. The first to drop will be the long awaited Demons EP, which features 2 guest artist collaborations and 5 different producers.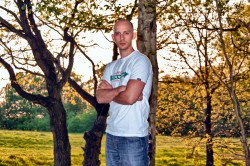 click to enlarge
James Medhurst has been in love with music since he got his first guitar at the age of 8 and intends to keep playing all the way up to 80.
After fronting the pop punk band Wayside Kings he has now decided to take his acoustic guitar in one hand, a cup of tea in the other, and explore a solo career.
James' style is mostly taken from the American alternative scene. His influences range from Counting crows, Taking Back Sunday, New Found Glory to Incubus, which he uses to fuse his own take of soulful pop rock.
His aim is to create a catalogue of uplifting songs that reflect the way he see the world.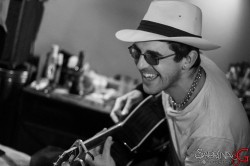 click to enlarge
Tunbridge Wells based singer / songwriter Mystery Clarke has established himself as one of the most captivating and charismatic soloists on the local music scene. He has been performing at The Grey Lady for many years now and he has recently been working with a host of top local musicians to form one of the most unusual bands in the area. A veritable super-group of experts in the fields of funk, folk and electronica - The Mystery Clarke Band are well worth investigating. You can find them on YouTube, FaceBook, SoundCloud and their own website. Influences include the phases of the moon and the changing of the seasons. And what is the mystery? See if you can find out!