James Medhurst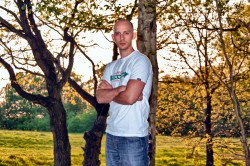 click to enlarge
James Medhurst has been in love with music since he got his first guitar at the age of 8 and intends to keep playing all the way up to 80.
After fronting the pop punk band Wayside Kings he has now decided to take his acoustic guitar in one hand, a cup of tea in the other, and explore a solo career.
James' style is mostly taken from the American alternative scene. His influences range from Counting crows, Taking Back Sunday, New Found Glory to Incubus, which he uses to fuse his own take of soulful pop rock.
His aim is to create a catalogue of uplifting songs that reflect the way he see the world.
Last played:
The Grey Lady Music Lounge, Wednesday 4th March 2020
Pete Gardiner, James Medhurst, Red, Green & Blue