The Grey Lady Music Lounge, Sunday 8th September 2013
(TBC) Headline Act: Artist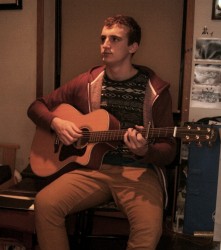 click to enlarge
Seb Pettitt is a young, exciting singer-songwriter based in Sevenoaks.
Drawing on folk influences and inspired by artists such as Laura Marling, Mumford and Sons, Ben Howard and John Martyn, he has been writing songs since he was 14 years old.
These musicians have shaped Seb's mature timbre and style which belie his years. His songs, ripe with haunting melodies and uplifting chord progressions, are delivered with a powerful and resonating voice.
While he mainly writes on and plays the guitar, he also composes and performs on the piano, with echoes of artists such as Elton John, Bruce Hornsby and Marc Cohn.
Seb is an emerging talent with an appeal spanning generations and genres, looking to perform to larger audiences mostly in the Sevenoaks and Tunbridge Wells areas and gain more recognition.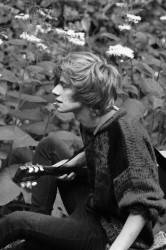 click to enlarge
Lou Rivers has been enchanting audiences with his acoustic style across the South east since his early teens. Now through time spent studying a Songwriting degree at the British Institute of Modern music, and the life experiences that came as a result, Lou has both broadened and honed his unique style.
Having taken a break from live performance to refine his songwriting, Lou is keen to return to the stages which in the past have included the Tunbridge Wells Forum and the London Troubadour.
His sound is comparable to the likes of Elliott Smith, Radiohead, Beck and Neutral Milk hotel, but is constantly taking inspiration from sources both in and outside of music.
Lou is currently working on a Solo EP followed by plans for a 2016 album release, whilst working alongside musicians of all genres as he completes his degree.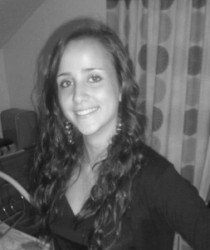 click to enlarge
As a recent Graduate from the University of Leeds, Georgia now dedicates as much time as possible to her passion of writing music. As well as focusing her energy on film composition, song-writing has always been a passion for her.
Performing at the Grey Lady since September 2013, Georgia's style has developed over the past year leading to the emergence of an eclectic mix of songs. Drawing from personal experiences with the occasional burst of fiction and a healthy dose of humour, her music often explores issues experienced by many.
Her quirky piano style combined and her vocals take influences from many different music genres including folk, pop and soul. As her confidence continues to grow and her writing develops she is looking forward to showcasing her music again in Tunbridge Wells.