Georgia Lee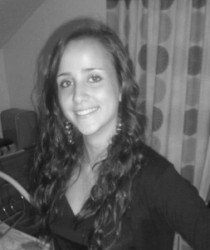 click to enlarge
As a recent Graduate from the University of Leeds, Georgia now dedicates as much time as possible to her passion of writing music. As well as focusing her energy on film composition, song-writing has always been a passion for her.
Performing at the Grey Lady since September 2013, Georgia's style has developed over the past year leading to the emergence of an eclectic mix of songs. Drawing from personal experiences with the occasional burst of fiction and a healthy dose of humour, her music often explores issues experienced by many.
Her quirky piano style combined and her vocals take influences from many different music genres including folk, pop and soul. As her confidence continues to grow and her writing develops she is looking forward to showcasing her music again in Tunbridge Wells.
Last played:
The Grey Lady Music Lounge, Tuesday 9th June 2015
Mystery Clarke, Georgia Lee, Kirsti Robinson, Marie White