The Grey Lady Music Lounge, Sunday 14th July 2013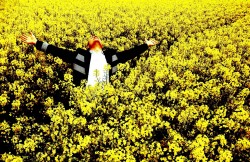 click to enlarge
Richard Navarro's live shows are renowned for spectacular feats of vocal and instrumental virtuosity and improvisation. Previous collaborations include the 'Let Go Light' UK tour with live visuals controlled by wireless shoes, the 'Firewatching' UK and Ireland tour with choirs and brass bands, and with The Luminants featuring extraordinary magic lantern displays.
Navarro composed and produced the music for Lemn Sissay's critically-acclaimed 'Warrior Poets' and is curator of the poetry stage at the prestigious In the Woods Festival.
Along with fellow multi-instrumentalist Nicholas Thurston, Navarro has performed at many UK festivals including Latitude and Greenbelt, and toured as support for Joan Armatrading. Many of these performances and projects have included young and marginalised people in composing and performing new music.
"Finely-crafted songwriting" -- Joan Armatrading
"Richard is a genius" -- Lemn Sissay
"You were fantastic!" -- Imelda May
"Staggeringly talented" -- Charlie Andrew (BRIT Awards Producer of the Year 2016)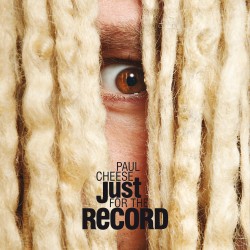 click to enlarge
Paul Cheese is the front man of 4th Wall, the loud and up-front indie outfit with concrete in their veins. Now the wild man with three-foot blonde dreads has completed a journey to discover his softer side. He took his acoustic album project on the road with a marathon cycle around the British Isles. Using his skills as a recording engineer – one of his many talents that also include writing and teaching – Paul condensed his studio rig until it fitted on a bike. He then pedalled to the four furthest points of the British mainland, recording the album as he went. He drew inspiration from the locations encountered en route and recorded the performances there and then. 'A song evokes a place,' says Paul, 'Some settings can be uplifting and that influences the sound you make. When you have a big grin, it changes the shape of your voice.'
When he returned from this epic, 2000-mile voyage, Paul had his new album in the bag. Called Just For The Record, it will be launched on 14 January 2013 but exclusive, pre-launch, limited edition CDs will be available at this performance.
To see more of Paul's journey visit his blog, or visit him on Facebook or at his website.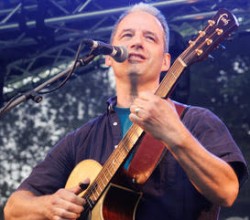 click to enlarge
Nick Stephens invented the Octave Guitar to create a very full sound for his Funky Blues Gospel songs. You can hear how good it sounds by watching the videos at Nick's website.
Nick opened the Local & Live Music Festival Mainstage in 2018. Jake Boyle's response to Nick's live work was: "F***ing incredible!" and Geno Washington said of his Octave Guitar sound: "Don't change sh**!".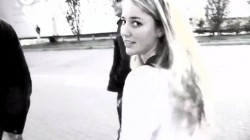 click to enlarge
'When people ask me to describe my music, I'm never quite sure what to say. The truth behind the method is that I never think about what I'm going to play before I play it. I rarely write my lyrics down or chord progressions (most of the time I'm not 100% sure what chord I'm actually playing). I guess my style is improvisational music that sticks in the head (or at least sticks in my head). I grew up on Macy Grey and Gabrielle; although I'm not quite sure that comes across in my music. My interests have spread more recently to bands such as Bon Iver, The National and Kate Rusby. I started playing my own songs when part of a three-girl harmony group in London, we played at various venues (such as the Embassy club) and went on to win the Kings College London Battle of the Bands in 2010. I went on to play as a solo artist when I studied abroad at the University of California, Berkeley. I now work in TV and enjoy making art; I paint, animate, film and have always loved music.'