Nick Stephens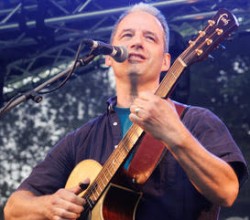 click to enlarge
Nick Stephens invented the Octave Guitar to create a very full sound for his Funky Blues Gospel songs. You can hear how good it sounds by watching the videos at Nick's website.
Nick opened the Local & Live Music Festival Mainstage in 2018. Jake Boyle's response to Nick's live work was: "F***ing incredible!" and Geno Washington said of his Octave Guitar sound: "Don't change sh**!".
http://www.nickstephens.co.uk/
Last played:
The Grey Lady Music Lounge, Wednesday 23rd January 2019
Artist (TBC), Nick Stephens (TBC), Jez Harley, Shep!