The Grey Lady Music Lounge, Sunday 16th October 2011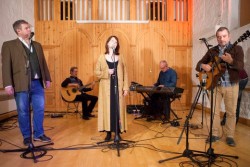 click to enlarge
ARCELIA - Soulful folk from the valleys of Kent

"Wonderfully warm harmonies".... MOJO Magazine
"With this kind of talent on display expectations are high,and they are resoundingly met on each track." ★★★★★ R'n'R Magazine
"Here is songwriting and singing of the very highest order.." 9/10 Americana UK
"Owes so much to the likes of Crosby,Stills & Nash with their dreamy acoustic meanderings, contrast of the individual voices and combination of well matched harmonies." Louder Than War
"Trailblazing a new genre"… Classic Rock Society
Arcelia's critically acclaimed new album, Building On The Land, is out now on How Now Records.
Arcelia (pronounced Ah-KELL-ia – meaning 'treasure chest' in old Spanish) are songwriter Gavin Alexander (has supported the likes of Mark Nevin, co -wrote the theme tune to Studio Ghibli's Emmy award winning TV series, Ronja the Robber's Daughter), voice artist Teresa Gallagher (Octonauts, Thunderbirds, Thomas & Friends) and Flying Picket Simon Foster. Together they create an exquisite sound which has been likened to Crosby Stills & Nash, America, Paul Simon and Squeeze (they regularly perform and tour with Chris Difford). They have also been in demand as a support act for the likes of Scott Matthews, Oysterband, Coope Boyes and Simpson, Michele Stodart and Maddy Prior.
For their new album Building on the Land' the band continues to evolve into an exceptional songwriting and performing unit, further exploring stunning songs of everyday life and loves.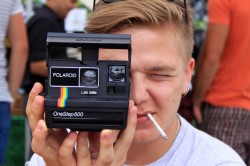 click to enlarge
Tom Haacke has made a big impact on the local music scene in Tunbridge Wells.
Expanding upon his influences of Ed Sheeran, Eric Clapton, Ray LaMontagne and many more, Tom has developed a fresh, personal style that's true to himself.
Rave reviews for his recent appearances throughout the county have caused a groundswell of interest, a growing fan-base and huge demand for his debut album.
Tom is an artist with a bright, bold future with a performance that is not to be missed!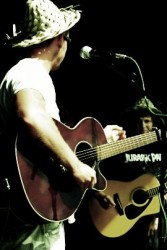 click to enlarge
Tarnishes is the name given to a collection of songs that is not an album or an E.P, it is an on going body of songs that will never be concluded.
These songs are about feelings and relationships that are forever tarnished, providing the background for the name of this acoustic act.
Newly formed for 2010, the members of Tarnishes have played in many venues around the southeast and London. From the legendary Half Moon in Putney to That's Tentertainment 2009 music festival in Tenterden, The 12 Bar Club on Denmark Street to many performances at the Grey Lady and The Forum, Tunbridge Wells.
Tarnishes take inspiration from the vocal deliveries of Paul Weller, the melodies of Oasis, guitar riffs from Doves and the charm from local acts like The Kitchen Poet, who is also a long serving artist in the Grey Lady.
Tarnishes have been working very hard on their recordings in the past 12 months, they have featured many times on BBC radio Kent and have an E.P available for gratis. Their music is there to be enjoyed and passed on to whoever appreciates it.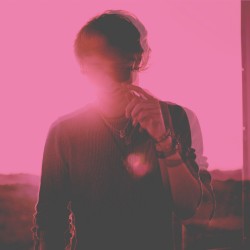 click to enlarge
FØNX studied music at The Brit School and has been on his musical journey since, writing and producing his music and gigging around London, South East and playing festivals including Barn on The Farm, LeeFest, Cornbury Festival and Isle Of Wight Festival. With previous songs played by Huw Stephen's Radio 1 and Tom Robinson Radio 6 and support from BBC Introducing, FØNX has taken a new musical direction over the last year.
Having signed to Intune Addicts (Management) & ATC (Booking) and with more collaborations to follow, FØNX has recently been in the studio recording new material with Grammy Award-Winning Producer Tommaso Colliva (Muse).
FØNX debut single 'Hit Me Hard' is now available on all digital platforms and Hit Me Hard EP is now available to purchase as limited edition exclusively at FØNX shows.
Influences include - Frank Ocean, D'angelo, Kanye West, Childish Gambino, Tame Impala and many more.