Tom Haacke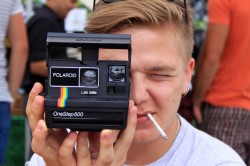 click to enlarge
Tom Haacke has made a big impact on the local music scene in Tunbridge Wells.
Expanding upon his influences of Ed Sheeran, Eric Clapton, Ray LaMontagne and many more, Tom has developed a fresh, personal style that's true to himself.
Rave reviews for his recent appearances throughout the county have caused a groundswell of interest, a growing fan-base and huge demand for his debut album.
Tom is an artist with a bright, bold future with a performance that is not to be missed!
Last played:
The Grey Lady Music Lounge, Wednesday 14th January 2015
Joe Ackerley, Megan Jordan, Michael Wood, Tom Alexander