Extra show, Monday 30th December 2019
The Grey Lady Music Lounge
Start time: 7:40pm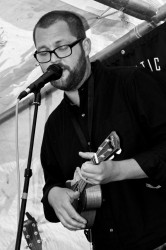 click to enlarge
My name is Steve Hewitt, I'm 29years old, and I'm a singer/singer songwriter based in Edenbridge, Kent.
My love of music came about after listening to Buddy Holly when I was 14, but my approach to music changed drastically when I heard David Gray's White Ladder for the first time; that's when I put the electric guitar down and bought my first acoustic guitar and started to write.
My aim has always been to write lyrics that have meaning and purpose that the listener can relate to and empathise with.
To best describe my genre, it would be acoustic soul pop, with hints of
blues/folk and indie.
My main influences started at the already mentioned
Buddy Holly, on to David Gray, Bob Dylan, John Legend and Fink.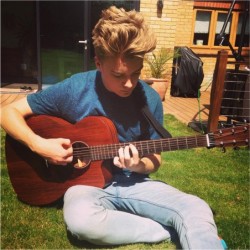 click to enlarge
Jack has been tapping his feet to the beat since before he could even walk or talk. His younger years have been full of music, dance and drama performances – if he wasn't tinkling the ivories or singing for his supper, he was on stage rocking to the rhythm.
Now seventeen, his creative focus is firmly on his guitar and song writing passions. Inspired by musicians such as Ben Howard, Lewis Watson and James Bay, Jack picked up the guitar around a year ago and has not stopped playing since. Enthused by a number of poignant events over a short period, Jack's songs have that personal touch while at the same time expressing sentiments with a broader reach.
Though he is certainly no stranger to the Local & Live festival, having supported it in one way or another, this will be his debut guitar and pub performance.