The Grey Lady Music Lounge, Sunday 22nd December 2019
Start time: 7:40pm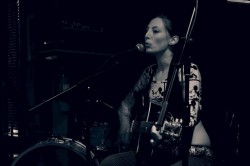 click to enlarge
Bea Everett is a 21 year old singer songwriter from Tunbridge Wells. She completed her BA Hons in Professional Musicianship at BIMM Brighton in June 2015, and has since been travelling, busking, and started her own Personalised Songwriting business (Beaspoke DesignerSong).
Bea started writing music at the age of 12 and has been performing at The Grey Lady and other venues since the age of 14. Her main musical influences include songwriters such as Joni Mitchell, KT Tunstall, Norah Jones and Katie Melua, but her music is mostly inspired by the people she meets and revelations that come from everyday life.
Bea's first EP, "The Woods" is available to stream and buy online from various stores such as iTunes and Spotify.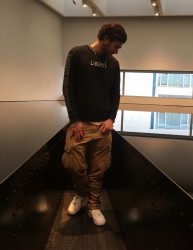 click to enlarge
I taught myself basic chords on the piano when I was 16 and have been writing songs since then. I've sung throughout my life but since leaving school it's become something that grounds me. The first song I both sang and played on the piano was Nirvana's 'Heart-Shaped Box'. Now, at 19, I have written a few originals based on certain points in my life. My musical inspirations and influences include, among others, Tom Odell, Lewis Capaldi, Bon Iver, Radiohead, Nirvana, Arctic Monkeys, Beatles, Alt J and Queens of the Stone Age. Settling on something completely original, my songs are written about love and, of course, heartbreak. Unique, I know. Although I have a lot of experience of performing, I have relatively little of playing piano and singing at the same time. Feel free to throw things at me if you don't like it. I get it.
(TBC) Artist