The Grey Lady Music Lounge, Sunday 22nd December 2019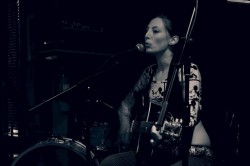 click to enlarge
Bea Everett is a 21 year old singer songwriter from Tunbridge Wells. She completed her BA Hons in Professional Musicianship at BIMM Brighton in June 2015, and has since been travelling, busking, and started her own Personalised Songwriting business (Beaspoke DesignerSong).
Bea started writing music at the age of 12 and has been performing at The Grey Lady and other venues since the age of 14. Her main musical influences include songwriters such as Joni Mitchell, KT Tunstall, Norah Jones and Katie Melua, but her music is mostly inspired by the people she meets and revelations that come from everyday life.
Bea's first EP, "The Woods" is available to stream and buy online from various stores such as iTunes and Spotify.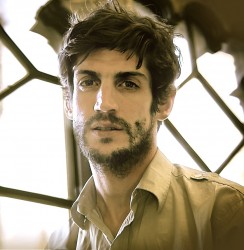 click to enlarge
The music of former Smoke Feathers singer Matthew Falloon has been compared to Paul Simon and Jackson Browne by Uncut magazine, his songwriting has been praised as "exceptional" by Maverick magazine, and BBC Radio 2's Janice Long says he is "brilliant". His new album Do No Harm has been championed by BBC 6 Music's Chris Hawkins and was named best album of the year so far by The Very Thing blogger Simon Rickards. An accomplished guitarist and singer, Matthew has performed live on national TV and radio, toured the UK, Europe and the Caribbean, and played live with Dodgy, Natty, Shura, Blue Rose Code, Hiatus, Samantha Whates and Charlene Soraia. You can find his music on iTunes, Spotify, Bandcamp, Amazon and Apple Music.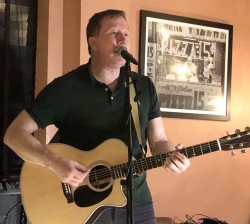 click to enlarge
Matt Black is a singer/songwriter who has been writing music for over 20 years.
Inspired by artists such as David Bowie, Bob Dylan and The Velvet Underground, and more recent acts such as Jake Bugg, Matt's music is melodic with some folk undertones and moments of fingerpicking delicacy.
This is complimented by a sensitive, soothing voice and thought-provoking lyrics.
Matt has been in various bands in the past but now performs solo with an acoustic guitar.
In real life he has two children – one named after one of his early songs – and runs a software business in Tunbridge Wells.