The Grey Lady Music Lounge, Sunday 24th November 2019
Start time: 7:40pm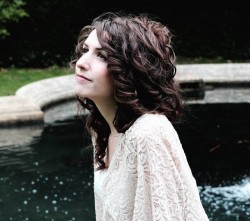 click to enlarge
Emotive songstress, Jennifer Lee Ridley passionately uses influences of a Romantic folk nature to create poignant and touching music. She has studied in depth the poetic nature of song and has a strong affinity with writers such as William Shakespeare, John Keats and William Blake. More recently she has combined these influences with her own song-writing to create more modern fusions whilst carefully retaining the purity of the lyrical content. Her dark warm vocals combined with her individual folk sound mirrors the poetic lyrics which explore the many facets of emotions.
This has had a profound effect on her own songs which she continues to develop and enhance through working with other composers, musicians and writers locally and in London. She feels strongly that collaborating is an important part of growing and building an understanding of the nature and the impact of poetry and prose on music.

She is currently working on and arranging an album which she is hopes to bring out in 2014.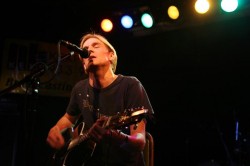 click to enlarge
Established Tunbridge Wells based singer/songwriter; Ian Knapp's melodic, edgy, lyric-based acoustic rock has made people sit up and listen from Seattle to Manila, London to New York. Ian's debut album 'Into these Oceans' was independently released in 2005 to unanimously positive reviews, receiving widespread radio play all over the world and selling well, especially in the U.S. Ian toured the West coast of America late in 2005 and plays regularly in the U.K. Ian has established himself as one of the most popular soloists at the show and has developed a healthy fan base from his performances at The Grey Lady.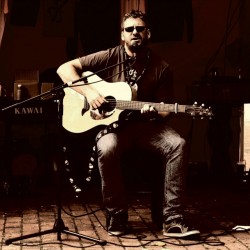 click to enlarge
Emerging on the local singer/songwriter scene over a decade ago after a number of years playing in cover bands, Chris was quickly hailed as "an inspiring modern day troubadour who pens lyrics of real substance and meaning." His music was described as "touching on themes and experiences that people are genuinely able to relate to and which capture the attention of his audience from the very first note, whether listening to him live or on one of his recordings."
10 years later despite a long battle with tinnitus, the above remains as true as ever but with the added depth and insight that another decade of life experience brings. He has played regularly in the UK as well as at the fringe at SXSW and a number of venues in around Dallas and Austin. He is also one of the very few artists to have been played every Local & Live festival.