Jennifer Lee Ridley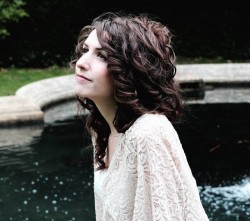 click to enlarge
Emotive songstress, Jennifer Lee Ridley passionately uses influences of a Romantic folk nature to create poignant and touching music. She has studied in depth the poetic nature of song and has a strong affinity with writers such as William Shakespeare, John Keats and William Blake. More recently she has combined these influences with her own song-writing to create more modern fusions whilst carefully retaining the purity of the lyrical content. Her dark warm vocals combined with her individual folk sound mirrors the poetic lyrics which explore the many facets of emotions.
This has had a profound effect on her own songs which she continues to develop and enhance through working with other composers, musicians and writers locally and in London. She feels strongly that collaborating is an important part of growing and building an understanding of the nature and the impact of poetry and prose on music.

She is currently working on and arranging an album which she is hopes to bring out in 2014.
http://www.reverbnation.com/jenniferleeridley
Jennifer Lee Ridley on Twitter (@JennyleeeRidley)
Jennifer Lee Ridley on Soundcloud
Last played:
The Grey Lady Music Lounge, Sunday 1st March 2020
Jennifer Lee Ridley, Matt Black, Shep!