The Grey Lady Music Lounge, Sunday 10th November 2019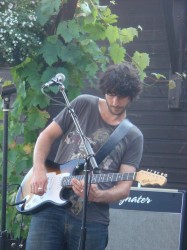 click to enlarge
My name is James McMaster, I am a 36 year old singer, guitarist and songwriter. I started playing the guitar at 14 and started the obligatory school band. We played in the local pubs and a handful of people's parties, or wherever we got the chance to play. This love of playing live continued and is to this day where I feel most comfortable.
After a few years of writing, recording and gigging I eventually got a break with a small record label. Working with the guys at this label was the beginning of what would become Protocol. This band was picked up by Polydor and we began making a record in a small village called White Parish.
We achieved chart success with original material (Top 30) and our videos were number 1 on a few popular music channels.
I have played all types of gigs from weddings to Ibiza Rocks, V fest, live Radio 2 sessions, making videos, writing and recording. I have supported big artists and bands including A-ha, New Order, Hard Fi, James Morrison, The Bravery...
So right now I play in a few bands, I teach the guitar and still love writing. I have recently had a few tracks published by KPM and used on various TV programmes.
I love music whether it's writing in a studio or playing in a covers band.
Thanks,
James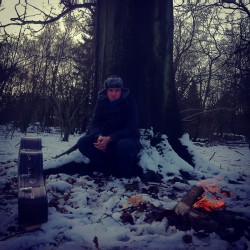 click to enlarge
David began songwriting in 2001 on a trip around the world, with a 6-chord songbook and cheap guitar as his tools and only companions. Alas, the boybands were dead and gone, so he turned instead to the likes of Paul Simon, Bob Dylan and The Beatles to show him the way. In the years since, David has played gigs all over the South-East, establishing himself as a regular at the Grey Lady with his unique blend of acoustic roots, blues and folk music. He released his debut album 'Bonfire Music' in 2013, his EP 'Be Back Soon' in 2014, and his homemade album 'Night Moves' in 2015. You can download all his music online for free!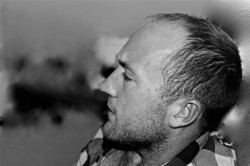 click to enlarge
Jez Harley is a singer/songwriter who is a regular performer with both The Good Ship Band and Harley & Woods. Jez has achieved commercial and critical success as a songwriter with Scott English and as a singer/songwriter in the early 2000's.
Jez wants to share some of the songs and sentiments that he feels are more appropriate for solo material - using just piano and voice, the work is delivered through stripped-back, intimate performances that aim to illuminate and contemplate life's most precious and delicate facets whilst inspiring the audience to respond to the material on an instinctive level.