The Grey Lady Music Lounge, Wednesday 12th June 2019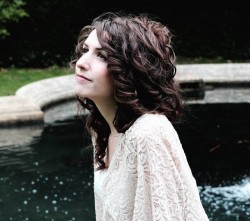 click to enlarge
Emotive songstress, Jennifer Lee Ridley passionately uses influences of a Romantic folk nature to create poignant and touching music. She has studied in depth the poetic nature of song and has a strong affinity with writers such as William Shakespeare, John Keats and William Blake. More recently she has combined these influences with her own song-writing to create more modern fusions whilst carefully retaining the purity of the lyrical content. Her dark warm vocals combined with her individual folk sound mirrors the poetic lyrics which explore the many facets of emotions.
This has had a profound effect on her own songs which she continues to develop and enhance through working with other composers, musicians and writers locally and in London. She feels strongly that collaborating is an important part of growing and building an understanding of the nature and the impact of poetry and prose on music.

She is currently working on and arranging an album which she is hopes to bring out in 2014.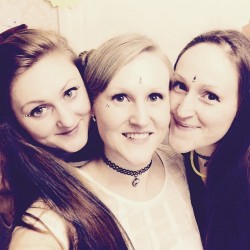 click to enlarge
The Tringham sisters came to life in a small house in South London where we were all born. We later moved to the Kent, with our brother where we grew up. We have always loved singing together and were encouraged to do so from a young age at every birthday, wedding and christmas party we attend, by our ever supportive and most loyal fans to date, our family. We love a bit of everything, from UK top 40 to Elvis Presley and will sing anything that sounds good with a three part harmony. We finally decided to venture out into the public gaze this year and are hoping that you enjoy hearing our songs, as much as we enjoy singing them.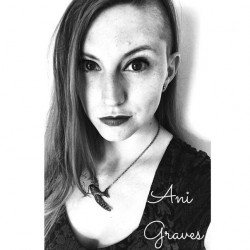 click to enlarge
Ani Graves is a Singer/Songwriter based in Rochester, Kent.
In the last few years she has hit the local scene with force, winning crowds over with her melodic and charismatic style of music, stunning vocals and encompassing a range of different styled self-written songs.
Her songs are beautifully crafted and powerfully poetic.
From finding love lost at sea, to sing - a- long festival tunes.
Ani plays with passion yet can enthral with gentle finger-picked ballads.
She has supported well known acts such as Funke and the Two Tone Baby, Doozer McDooze, Davey Malone and the Longtails, and The Devil's Prefects.
Truly an act to catch as she branches out of the Medway towns into a bigger scene, and festivals to boot.