Ani Graves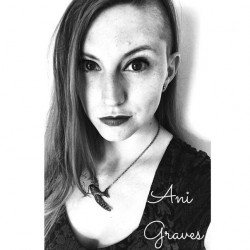 click to enlarge
Ani Graves is a Singer/Songwriter based in Rochester, Kent.
In the last few years she has hit the local scene with force, winning crowds over with her melodic and charismatic style of music, stunning vocals and encompassing a range of different styled self-written songs.
Her songs are beautifully crafted and powerfully poetic.
From finding love lost at sea, to sing - a- long festival tunes.
Ani plays with passion yet can enthral with gentle finger-picked ballads.
She has supported well known acts such as Funke and the Two Tone Baby, Doozer McDooze, Davey Malone and the Longtails, and The Devil's Prefects.
Truly an act to catch as she branches out of the Medway towns into a bigger scene, and festivals to boot.
Last played:
The Grey Lady Music Lounge, Wednesday 12th June 2019
Ani Graves, The Tringham Sisters, Jennifer Lee Ridley