The Grey Lady Music Lounge, Wednesday 29th May 2019
Start time: 7:40pm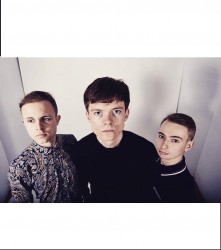 click to enlarge
The Gallerys are an energetic, tight, powerful alternative band,who combine their 60s rock, Britpop and new wave influences to pioneer a fresh alternative style for modern day.


Over the past year, the Kent based three piece have travelled up and down the UK supporting Madness, The Rifles on a UK tour, The Sherlocks, The Skints, The English Beat, From the Jam and The Secret affair, as well as regularly packing out music venues all over, helping to build a national fan base.

The start of 2017 saw the release of "Paisley", a three track EP which has been met with critical acclaim, putting The Gallerys on the map.

The Gallerys have achieved BBC Radio Kent and BBC introducing airplay, been endorsed by Merc, Art Gallery and Lambretta clothing in recognition of their hard working attitude when it comes to music.

With support slots booked for Madness, From the Jam, Louis Berry and Hunter and the Bear, The Gallerys fan base is only set to grow and expand rapidly. The Gallerys are set to release a brand new EP recorded in Abbey Road Studios in Mid October.

"These guys are amazing for their age" Mark Morriss, Ex Bluetones

"Highly recommended, drawing influence from the classic British 3 minute pop songs of the 1960s, serving them with Britpop Swagger!" Merc Clothing

"Sound very much like Oasis and The Verve, but they're brand new" Abbie McCarthy, BBC Introducing

The Gallerys story has only just begun...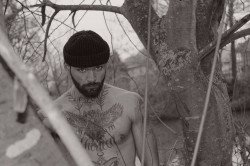 click to enlarge
Melodic rapper singer-songwriter Lee Willz bringing acoustic music and hip hop together, with gritty verses and soufully sung hooks that are hard to forget.
Find him on Spotify, Apple Music, iTunes and YouTube.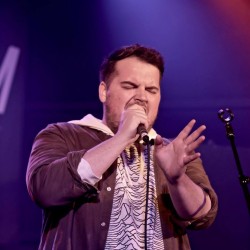 click to enlarge
THOMA is the alias of London born singer and songwriter Tom Johnston.
From a young age Tom began singing and writing songs, influenced by artists such as Phil Collins, Luther Vandross and Whitney Houston. Tom, like the artists he grew up listening to wanted to blend powerful vocals with immersive songwriting and cut his teeth playing various open mic nights and gigs at Bars, Pubs and Clubs, where his original material was always met with acclaim.
Tom started to gain a local following and began playing different events and local festivals, where he drew the attention of producer and musician Rees Broomfield and began working at SS2 Recordings in Southend, honing his craft as a vocalist and songwriter, collaborating with various musicians.
Inspired by the wave of electro pop artists such as Troye Sivan, Oh Wonder and Halsey, Tom began to carve a sound that combined his commanding soulful voice with captivating lyrics and ambient electronic flourish.He quickly gained attention on the Southend music scene with various industry professionals now lining up to work with him.
Through his reputation as not just a prolific songwriter and vocalist but also a fun and dynamic performer, Tom was offered a support slot on indie pop band Youth Club's April Tour, appearing at the O2 Academy Islington and Chinnery's in Southend. These dates coincideD with the release of his first single 'Wild Love', taken from his up and coming EP release in June 2018.