The Grey Lady Music Lounge, Wednesday 24th April 2019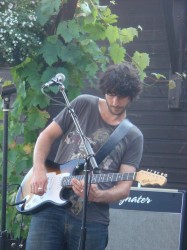 click to enlarge
My name is James McMaster, I am a 36 year old singer, guitarist and songwriter. I started playing the guitar at 14 and started the obligatory school band. We played in the local pubs and a handful of people's parties, or wherever we got the chance to play. This love of playing live continued and is to this day where I feel most comfortable.
After a few years of writing, recording and gigging I eventually got a break with a small record label. Working with the guys at this label was the beginning of what would become Protocol. This band was picked up by Polydor and we began making a record in a small village called White Parish.
We achieved chart success with original material (Top 30) and our videos were number 1 on a few popular music channels.
I have played all types of gigs from weddings to Ibiza Rocks, V fest, live Radio 2 sessions, making videos, writing and recording. I have supported big artists and bands including A-ha, New Order, Hard Fi, James Morrison, The Bravery...
So right now I play in a few bands, I teach the guitar and still love writing. I have recently had a few tracks published by KPM and used on various TV programmes.
I love music whether it's writing in a studio or playing in a covers band.
Thanks,
James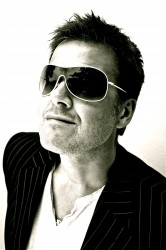 click to enlarge
Liverpool born songwriter Mark Chase was the leader of the notorious 90's band World of Leather, who released 2 albums and 7 EPs through Sony. They toured extensively in the UK and Europe and sold respectably in Japan & Scandinavia, whilst skilfully avoiding the UK charts.
Prior to this, Mark had been a successful session musician & session singer, working with numerous artists including Belinda Carlisle, T'Pau, Taylor Dayne and Julian Lennon. He also worked as a commercial session vocalist, recording 'sound-alike' tracks for TV shows and adverts.
After seeing Beck perform a solo gig a few years ago, Mark altered his approach to music, favouring the 'stripped down' acoustic style of Neil Young, Damien Rice and Rickie Lee Jones. He continues to perform live regularly, both with his band and as a solo performer. Four of his songs have been used in movie soundtracks.
In tandem with his music career, Mark has also been a TV Presenter on a variety of shows, including; The Survivors Guide, Sextalk (both C4), Breakfast Time, Going Live! (BBC1), Wideangle, Country File (ITV) and Toyah & Chase (VH-1).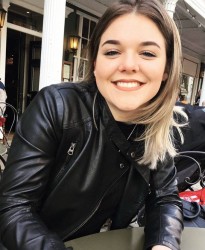 click to enlarge
I've been singing and playing the piano since I was about 4 years old although stopped official training not long after I was 15. I wrote my first song at 11 years old and have been writing ever since. I try to create songs that reflect true emotions while focusing on lyrical meaning. I've taken inspiration from Jazz and Soul genres with influencers such as Amy Winehouse and Jorja Smith, but also find the emotional purity of reggae satisfying and also something I'd like to incorporate into my music. Although mellow and basic, I would like to create a more dense sound in future, using a wider variety of instruments.