The Grey Lady Music Lounge, Sunday 14th April 2019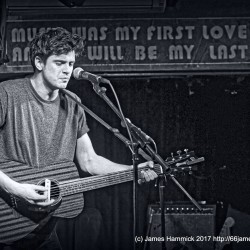 click to enlarge
"An undiscovered talent and a debut to beat all debuts'"
Genius Babble Music
Jon Grayson is a singer-songwriter from the Medway Towns in Kent.
Raised on a steady diet of The Police, City and Colour and Fleetwood Mac, Jon moved to London in 2014 and spent two years honing his songwriting and building a following by playing gigs in every corner of the capital as well as his home town.
In 2016, whilst playing at The Garage in Islington, Jon met producer Jack Watson (Jack + Ella, Changing Colour) and the two formed a relationship and spent the next 18 months writing and building a palette of sounds to start making music.
The Stranger EP is the first product of that time spent on stage and in studio and contrasts a sleek, exciting mix of pop hooks with honest, engaging and often very personal lyrics. These are showcased by Jon's voice which was picked up by BBC Radio Kent's Abbie McCarthy, who first aired the single.
"Stranger hooks you to Grayson's flowing vocals as the sound twists and turns around his poignant outcries"
InQuire Media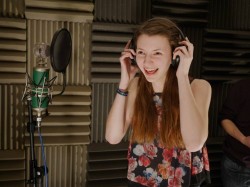 click to enlarge
Hannah is a 17 year old singer-songwriter from Battle, East Sussex. Having gigged with bands from the age of 14 and performed in the West End in the summer of 2015, Hannah is developing as a solo artist with a folk/pop influence and has performed in venues across the South East. She has begun work as a session singer and will shortly be releasing a live, acoustic EP of her own material.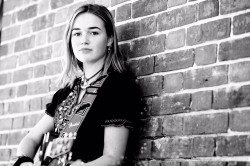 click to enlarge
Elo is a 16 year old singer songwriter from East Sussex; a pianist and an acoustic guitar player.
Lyrics mean everything to Elo, having been brought up on a cocktail of music from Squeeze, Bob Marley and Tracy Chapman, to Lily Allen and Jake Bugg.
Elo is studying at Eastbourne College and has been playing at the Grey Lady for almost a year now. Elo gigs in local pubs, she opened at the 'Local and Live' festival in Tunbridge Wells, played at the infamous Pizza Express in Maidstone and is looking forward to playing at events and festivals throughout 2019.
Elo has several songs on Spotify including her most listened to song 'I Live Mine'. Many more originals to follow as she takes her obsession a little further!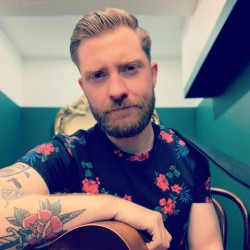 click to enlarge
Scott Nicholls is a country singer-songwriter from England, but his education in all things country music came during a six year stretch living and working in the United States of America. While drawing on influence from artists like Keith Urban, Kip Moore and Eric Church, Scott is able to keep his British roots in-tact through his music producing his own brand of Country Music.
Scott released an EP in October of 2018 comprised of four songs, recorded at two different locations in London. "Live, Acoustic" is a great intimate way for fans to familiarize themselves with how Scott likes to play shows at this moment in time — just Scott, a guitar, and a microphone.
Having only been playing solo acoustic shows since March of 2018, Scott has come a long way in a very short period of time. Starting out playing open mics around London he was quickly booked on shows at some iconic London venue's including the Bedford Tavern — where the likes of Ed Sheehan and the Rolling Stones have played —, The Water Rats (with Alt-Country star Sonia Leigh) and the world famous Hard Rock Cafe.
More recently Scott has been in the studio recording his debut full-band EP and his performances have caught the eye of James Vince of "Live In The Living Room" and Nashville Trio "The Royal South" whom Scott will be supporting on May 4th!
You can listen to Scott's "Live, Acoustic" EP on Spotify/Deezer/Apple Music, and watch the live performance of "On Fire," and "More Than Love Owes Me" on YouTube.