The Grey Lady Music Lounge, Sunday 28th October 2018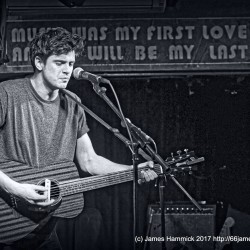 click to enlarge
"An undiscovered talent and a debut to beat all debuts'"
Genius Babble Music
Jon Grayson is a singer-songwriter from the Medway Towns in Kent.
Raised on a steady diet of The Police, City and Colour and Fleetwood Mac, Jon moved to London in 2014 and spent two years honing his songwriting and building a following by playing gigs in every corner of the capital as well as his home town.
In 2016, whilst playing at The Garage in Islington, Jon met producer Jack Watson (Jack + Ella, Changing Colour) and the two formed a relationship and spent the next 18 months writing and building a palette of sounds to start making music.
The Stranger EP is the first product of that time spent on stage and in studio and contrasts a sleek, exciting mix of pop hooks with honest, engaging and often very personal lyrics. These are showcased by Jon's voice which was picked up by BBC Radio Kent's Abbie McCarthy, who first aired the single.
"Stranger hooks you to Grayson's flowing vocals as the sound twists and turns around his poignant outcries"
InQuire Media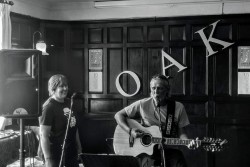 click to enlarge
Husband and wife duo Peter and Janemarie Taylor have been singing together since 2000.
They formed the duo Sweetheart in 2001 and released a short issue EP 'Calverley Park' in 2002.
The ep was a homage to Gram Parsons and Emmylou Harris and also a celebration of their passion for Calverley Grounds. They held their wedding reception on their beloved bandstand in 2007.
The EP was recorded at Barn Studios in Hildenborough and was engineered and produced by Andy Organ (www.facebook.com/andrew.organ.79).
The EP comprised of a Gram Parsons original 'Song For You' and a Parsons / Harris cover of 'Love Hurts'. It also featured four original songs 'The Singer', 'You Boy', Beyond Love' and 'These Things'.
They will also be taking orders for copies of the EP with original and new artwork. The CD's will cost £10 and all money will go to Local and Live.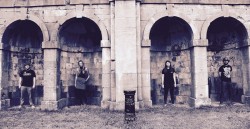 click to enlarge
​The Secret Crowd are a fun and lively four piece from North Kent, playing a mix of feel-good, pop/ rock originals and covers. Straight from playing a range of popular venues across the capital this summer, including the iconic 'water rats' and a headline slot at New Cross' 'Amersham Arms', the group look forward to play some more local venues towards the latter part of 2017.
Their line up consists of Sophie, as lead vocals and rhythm guitar, Jack on bass, Grace on keyboard, ukulele and trumpet and Matt playing drums. Their sound provides a depth of versatility, from relaxed acoustic settings, to energetic and upbeat ambiences, guaranteed to captivate any audience.
To end 2017, the 4 piece have started recorded their recent EP, with Keston Cobblers Frontman, Matt Lowe and hope to release this in the near future!
(TBC) Artist