The Grey Lady Music Lounge, Sunday 14th October 2018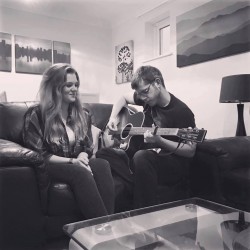 click to enlarge
Leo&Tingley are Chasing Shadows, a newly formed acoustic duo from East Sussex. Charlotte Tingley can most often be found at her piano, performing heart-rending covers and originals and covers. Her gentle, melodious tones can turn to powerful ballards in a moment. When not doing music, Charlotte's passion is in film, while finding the time to manage an independent cinema in St Leonards, Kino-Teatr. Leo Snook is a reformed rocker who has returned to his folk and acoustic roots in the last few years. Main guitarist for the band, he combines rock, folk and jazz influences into his playing and singing. His writing is almost exclusively sad songs about the sea. Their joint sound is still very new, but they hope to win crowds over with their unique sound, blend of styles and sides enjoyment of what Chasing Shadows do.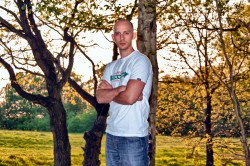 click to enlarge
James Medhurst has been in love with music since he got his first guitar at the age of 8 and intends to keep playing all the way up to 80.
After fronting the pop punk band Wayside Kings he has now decided to take his acoustic guitar in one hand, a cup of tea in the other, and explore a solo career.
James' style is mostly taken from the American alternative scene. His influences range from Counting crows, Taking Back Sunday, New Found Glory to Incubus, which he uses to fuse his own take of soulful pop rock.
His aim is to create a catalogue of uplifting songs that reflect the way he see the world.
(TBC) Becky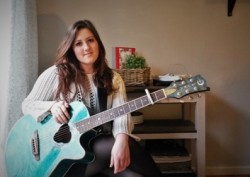 click to enlarge
To be confirmed.
Becky is a fifteen-year-old singer-songwriter from Dartford. She has been performing for a year at local Open Mic events.
Writing and performing a catalogue of her own original material, Becky blends acoustic guitar melodies with Rock, Pop and a unique vocal. She writes with dynamics and versatility. Becky's current live set consists of a mix of her original material and covers, ranging from Ballads through to Rock. Her set displays a range of musical genres, and showcases her love for music and lyrics, in a mature writing style.
Becky is still at school and uses her music as a break from her studies. For three years she has been having vocal tuition from local vocal coach Julie Wright. Initially, she was focusing on musical theatre, gaining a grade four distinction in her musical exams and performing in Julie's annual showcase event.
Regularly, she performs at Open Mic nights which lead to her first gig at a pup in Eltham. Becky also succeeded in progressing through two area performance rounds of the 2015 UK Open Mic competition performing at "Dingwalls" in Camden, subsequently making it through to perform in the semi-finals of the competition at The Hayes Theatre in Middlesex. Becky enjoys playing covers from her musical influences such as "Daughter" and is now looking to developing her own catalogue of personal, original songs.