The Grey Lady Music Lounge, Wednesday 11th July 2018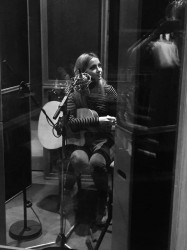 click to enlarge
Alana's presence is truly mesmerising. Alana delivers an abundance of heartfelt lyrics which create a meaningful and powerful work of art. Each song has a lasting emotional affect which deeply connects with the audience on a personal level. Alana's unique tone and faultless vocals, coupled with her ability to generate a captivating melody from her emotions and personal experiences, produces a hypnotic experience for the audience when she sings. Alana is an artist with exceptional talent and skill who manages to leave an audience lost for words, purely by the sound of her voice and lyrical creativity.
''Alana Hazzard is a truly captivating artist who writes beautifully crafted heartfelt songs laced with pop sensibilities and soulful roots"
Paul Dunton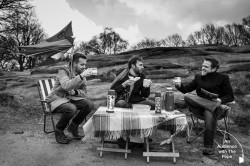 click to enlarge
Formed in late 2009 by Mike Wilton, The Standard Lamps believe that it's about time that we took things back to basics. During the last two years, Mike has been experimenting with various musicians to produce 'The Standard Lamps' which consists of James Livett on bass and Matt Bennie (Goldie Reed, Billy Jupp) on drums.

Playing countless gigs in the South East, The Standard Lamps have been pleasing audiences since Early 2010. Their music can be described as a mixture of melodic tunes with a raw blues edge. With their first EP 'Portland' (2010) and debut album 'Sell Everything You Own' (2012) already under their belts, they are now planning the second album with a trilogy of singles to be released throughout Summer 2013.

The Standard Lamps believe in sounding where you come from. The Standard Lamps believe in variety. The Standard Lamps believe having fun with what you're doing. The Standard Lamps believe in giving you a good time.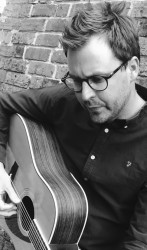 click to enlarge
Alex van is an indie singer/songwriter with a passion for writing honest and melodic pop tunes.
Growing up in Australia, at the age of 18 his first band 'Noogie' signed to Los Angeles based label Trauma Records, who had made their mark with 'Tragic Kingdom' by 'No Doubt' a few years earlier. Noogie toured and released albums in the USA and Australia, supporting acts including: Midnight Oil, Pink, Goo Goo Dolls, The Tea Party, and Garbage.
Van has continued writing and performing on and off during his 10+ years in the UK. He called Leeds home for 8 years, before moving south in 2013, and after a period of writing songs never heard outside of his bedroom studio, he's keen to get out and feel the buzz of playing live again.
Taking influence from a wide range of music, but being particularly inspired by artists such as: Elliott Smith; Crowded House; John Frusciante; Eels; Nirvana; Green Day; You Am I; The Vines; and Josh Rouse - Van's aim is to, 'connect with people, and inspire them the way music inspires me.'
(TBC) Artist