The Grey Lady Music Lounge, Sunday 13th May 2018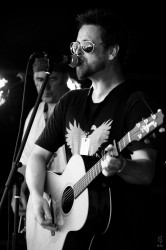 click to enlarge
The Varlies are a homegrown Tunbridge Wells rock band. Formed back in the
early 90s by guitarist, Kev Amos and singer, John Whitehorn, they have
been delighting audiences and listeners alike ever since with their own
blend of music and infectious live performances. The Trinity show is set
to offer a chance to catch the full band in one of their now rare
performances together where they will be performing songs from their last
four albums. With Paul May on drums and Steve Mealing on bass completing
this fantastic line up, this really be one not to be missed. Paul Dunton
Says... "The Varlies are quite simply one of the best bands I have ever
seen live. Their sublime musicianship and infectious melodies underpin
their undoubted ability to create fantastic music. This is band that takes
you on a rollercoaster of emotions! Expect everything from high energy
foot stomping rockin' tunes, funky grooves and hire wire guitar riff's to
beautifully crafted acoustic ballads. John Whitehorne is an exceptional
vocalist, with an incredible range and tone that reminds me of Neil Finn, with shades of Bon Iver's falsetto at times. The band's
live sound is hard to pigeon hole as they have their own swagger and
style, however if you said names such as The Dave Matthew's Band or a
rockier version of Crowded House that would give you an idea!"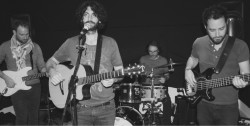 click to enlarge
After years of playing live, numerous studio sessions and everything in between. In 2017 James McMaster, Steven Oates, Keir Moore and Vinnie Reck came together to form Planet 3. Bassist Steve Oates and singer/ guitarist James McMaster met back in the early two thousands playing in a band signed to Polydor. After the band dispersed Steve and James continued to work together on many musical projects.
Eventually crossing paths with Keir and Vinnie, the line up was complete.
The members of planet 3 definitely have a few strings their bow. Between them playing live on radio, supporting the likes of New Order and achieving uk chart success. Now putting all their passion and experience into their new band it looks like there's good times ahead.
Pulling influences from Counting Crows, Pearl Jam, Queen, Beck and the Wildhearts. Planet 3 have an alternative, organic sound with melodic vocals and musical hooks that draw you in.
The band are recording their debut EP in early November.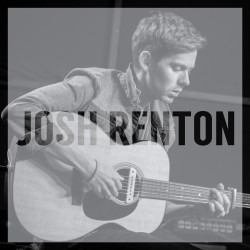 click to enlarge
Josh Renton is a performing songwriter based in Brighton. After having been frontman for Clockworks, and having spent 2014/15 writing and co-writing for other artists, he's stepping out on his own as a solo performer.
Fusing a love of Pop, Country and Americana, his sound focuses on sharp, earworm melodies; heart-on-the-sleeve lyrics and soaring choruses. Debut tracks, 'Where The River Goes' & 'Lost My Way', as well as new single, 'I Want You To Stay' are available now on iTunes, Apple Music & Spotify.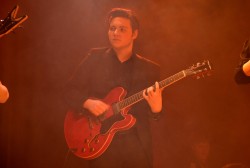 click to enlarge
Country, rock, heavy metal, blues and jazz. My music taste is eclectic; I am an experienced and passionate performer in these genres. I have performed with three bands in the last two years, and in that time, have recorded both an EP and 3 singles. I have spent the majority of the past two years performing with my band in venues all over the South, from the 02 Academy in London, to a well-known rock pub in Ashford, as well as many shows at our local venue: The Tunbridge Wells Forum. At the moment, I write and perform a lot of heartfelt Country music, with great influence from Johnny Cash and Hank Williams. I write as much of my own music as I can, but I find most comfort in performing songs I've been listening to since I was a child. I've been dubbed "Tunbridge Wells' Man in Black" after a show in December 2017.