The Grey Lady Music Lounge, Sunday 4th March 2018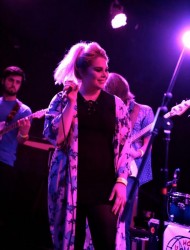 click to enlarge
Rosie Pennie is a 20 year old singer/songwriter. Raised in a musical family she experienced an eclectic melange of musical influences, including jazz, soul and rock, which is now reflected in her songwriting.
Rosie has a unique voice, and her love of a good melody sets her apart from many of her contemporaries.
Fronting her dynamic band she has headlined many iconic venues such as the Hard Rock Café, The Pheasantry and most recently the O2 Academy Islington.
Her distinctive soulful voice and passionate performance serves to define her as an artist who demands to be heard.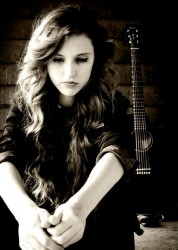 click to enlarge
At the age of 16 I was barely getting my head around Biology revision but super-talented singer-songwriter Niamh McSmith is already starting her assault on the music industry.
Her debut Alone Again is a plaintive yet ultimately uplifting guitar ballad about wooing back a lost lover. The video follows Niamh with tumbling pre-Raphaelite curls, denim jacket and Amy Winehouse-esque eyeliner, playing her guitar around the city and eventually befriending a hunky busker.
The sweet soundtrack to young romance, Alone Again has a chorus which will wedge firmly in your head… unlike all that stuff about enzymes and photosynthesis.Niamh has just signed to London's Downtown Artists so expect more from her – in the meantime, Alone Again is a gorgeous introduction.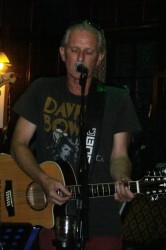 click to enlarge
Recently to be found playing in and around T. Wells as frontman with The Harveys, this is Peter's first ever solo venture.
His previous bands include SW3, Sweetheart, Transformer, Citron, The Red Guitars and The Flagmen.
The solo show will draw from all these previous bands as well as new unheard material.
With genre influences from folk, country, punk and pop the song is always key.
Peter is currently putting a new band together to back this project.