The Grey Lady Music Lounge, Wednesday 28th February 2018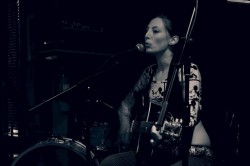 click to enlarge
Bea Everett is a 21 year old singer songwriter from Tunbridge Wells. She completed her BA Hons in Professional Musicianship at BIMM Brighton in June 2015, and has since been travelling, busking, and started her own Personalised Songwriting business (Beaspoke DesignerSong).
Bea started writing music at the age of 12 and has been performing at The Grey Lady and other venues since the age of 14. Her main musical influences include songwriters such as Joni Mitchell, KT Tunstall, Norah Jones and Katie Melua, but her music is mostly inspired by the people she meets and revelations that come from everyday life.
Bea's first EP, "The Woods" is available to stream and buy online from various stores such as iTunes and Spotify.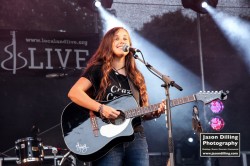 click to enlarge
Isabella is a 17 year old singer/songwriter from Kent.
She's a regular on the live scene playing venues such as The Bedford in Balham, The Troubadour, The Trinity Theatre, Pizza Express Live Room, The Grey Lady, various festivals and an "Under The Apple Tree' session for Bob Harris.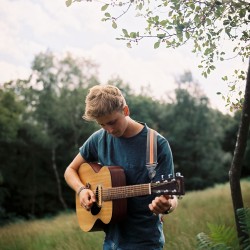 click to enlarge
For the last 10 years, I have been writing and performing my own songs and instrumental pieces. I have performed numerous gigs at various venues as well as several small festivals. Over the last three years I have been focused on my studies at university and honing my art. I have and will be playing charity gigs to raise awareness for different charity and disaster relief campaigns. I am inspired by a wide range of influences, including soul, jazz, folk, rock and modern pop music. My main influences at this time are Jack Johnson, Ben Howard and Bombay Bicycle Club.
The songs I write revolve around my relationships with the people around me, experiences that I have had and using those experiences to embellish a narrative in song. I find inspiration in experience and through arts and literature. Sometimes I think that the music says enough without the need for lyric, so I write instrumental pieces alongside songs.
In the next six months I will continue to write songs as well as develop songs I already have in my repertoire and release them. Over this same period I am looking forward to playing more gigs and developing various projects.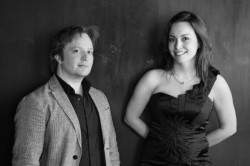 click to enlarge
Dragonfly Sky are an engaging acoustic harmony duo based in Surrey. Chris and Amy Perform originals and covers in their own unique style. They are performers of well crafted, atmospheric songs, with mellifluous harmonies; you will be drifting through a heady mix of light and dark shades. With an extensive repertoire of songs; their performances create atmospheres of both joy and intensity that leaves you captivated. You are guaranteed to be gripped from beginning to end.
Dragonfly Sky are delighted to announce, this Autumn they will be launching their first EP Called 'Neon' More details to follow.