The Grey Lady Music Lounge, Tuesday 5th December 2017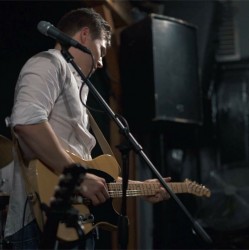 click to enlarge
Stuart is an independent; writer, musician and session guitarist based in East Sussex. Calling on a wide variety of genres to influence his music, his writing style takes on many forms across a wide set of genres. He has played with and plays for many fantastic local artists such as Meya Rein, Kathryn Anderson, The Paul Dunton Orchestra, Rocinia, Good Company and countless other musicians along the way. The main genres he leans towards are Blues and Folk, but takes in Country, Jazz, Funk and Soul elements into his playing, providing a new twist on old sounds.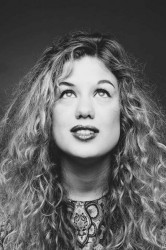 click to enlarge
Alice Rose has been singing all her life. According to her parents, she sung before she spoke as a baby. She has performed from a very early age, in both sing and acting.
At age 16, Alice was accepted in the prestigious BRIT school in London - former pupils include Amy Winehouse and Jessy J. She gained many musical skills over her time there and one stood out alone more than any of them - songwriting. Since then, Alice has written her own material and performed it in public. She has been taught musically by the outstanding teachers at the BRIT school and, in the summer 2010 by Ray Davies of the Kinks. He described her to have a "rare musical intuition."
Alice also enjoys and acting and creative writing and, back in 2009, became Take A Break's "Young Fiction Writer of The Year."
As well as Mr Davies, Alice has many influences, thanks to the wide variety of music she was brought up on. These include: Richard Thompson, The Beatles, Lilly Allen, T-rex, Kirsty Macoll, The Pouges, Aretha Franklin, Joanna Newsome, Paolo Nutini, Marvin Gaye, Leonard Cohen, Joni Mitchell, Lady GaGa, Michael Jackson, Frank Zappa, Otis Redding, Neil Young, Ry Cooder.... to name a few.
Alice hopes that it is this wide mix of influence that makes her music fresh and original.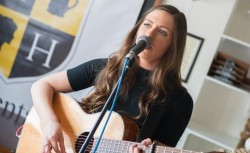 click to enlarge
Frankie has been writing songs since she was 12 influenced by Tracy Chapman and Don McLean. Now 22, Frankie has performed across Kent and London earning an ever-growing fan base who enjoy her raw, emotive voice alongside her delightful sweet personality.
Frankie attended The Miskin Theatre for two years, developing herself as an artist in order to find a distinctive sound. She then went on to graduate from Canterbury Christ Church University reading Commercial Music Performance.
After releasing her debut EP 'The Horses', Frankie is currently recording her second which is to be released in January 2017.
"Lovely voice coupled with great songs. You should really check out Frankie Swain" - James Vince – Live In The Living Room
(TBC) Artist