The Grey Lady Music Lounge, Tuesday 26th September 2017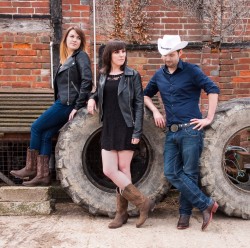 click to enlarge
ORFILA are a UK country band consisting of siblings Abi, Louise and Matt Orfila from Folkestone in Kent. They have regularly appeared in local newspapers and magazines since forming in 2012 and they have been featured several times on BBC Radio Kent's Saturday Morning Show with James Whale and also on BBC Radio Kent's Country Hour with Dave Cash. In late 2013 they supported Dodgy and Sharon Shannon and began 2014 by supporting Beverley Craven and legendary singer songwriter Albert Hammond. They released their debut album "Writing on the Wall" later that year which received positive reviews and played the main stage at the Gibraltar Music Festival (one of Europe's biggest music events) alongside acts such as The Script, Rita Ora, Roger Hodgson (Supertramp), Tony Hadley (Spandau Ballet), John Newman, James Arthur, Maxi Priest, Scouting For Girls, Reef, Ella Eyre and Newton Faulkner.
2016 saw the band gain major success by being chosen by the world famous Yamaha Music London to play the Big Entrance Stage at the prestigious Country To Country music festival at The O2 Arena in London. The international festival is devoted to country music with many top artists from the USA appearing in the line up including Carrie Underwood, Little Big Town, Kacey Musgraves and Eric Church. The band is now officially recognised as Yamaha Music supported artists.
Following on from the success of their debut album the band began working on their second album "Never Slowin' Down" and teamed up with renowned producer Sean Genockey (engineer for The Who), the legendary drummer Liam Genockey (from Steeleye Span), Lee Pomeroy (currently playing bass guitar in Jeff Lynne's ELO), the award winning BJ Cole on pedal steel, Jessie May Smart on fiddle (another member from the Steeleye camp and also a band member for Katie Melua), Rascal Flatts guitarist/banjo player Travis Toy and Tommy Yankton (also a guitarist with Rascal Flatts). The first single from the album reached the top 10 of the UK Country Chart and was premiered on BBC Radio Kent. In September ORFILA opened for The Stereophonics, Heather Small, The Fratellis and Jess Glynne at the Gibraltar Music Festival and then toured Nashville, playing at venues that country music legends Garth Brooks, Blake Shelton and Alan Jackson had all previously played.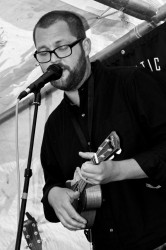 click to enlarge
My name is Steve Hewitt, I'm 29years old, and I'm a singer/singer songwriter based in Edenbridge, Kent.
My love of music came about after listening to Buddy Holly when I was 14, but my approach to music changed drastically when I heard David Gray's White Ladder for the first time; that's when I put the electric guitar down and bought my first acoustic guitar and started to write.
My aim has always been to write lyrics that have meaning and purpose that the listener can relate to and empathise with.
To best describe my genre, it would be acoustic soul pop, with hints of
blues/folk and indie.
My main influences started at the already mentioned
Buddy Holly, on to David Gray, Bob Dylan, John Legend and Fink.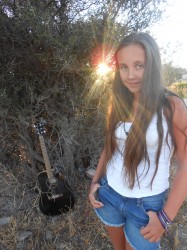 click to enlarge
Isabella is a country singer/songwriter from Bromley who composes her own songs on the guitar and piano. She wrote her first song, "Crazy Cowboy" when she was 13 and was invited to Bob Harris' home studio to record an 'Under The Apple Tree' session.
In 2015 Isabella played her first live set at The Zed Cafe in Sevenoaks, and has continued to perform at different venues and festivals ever since.
Throughout this year she has opened for 'Worry Dolls' on their UK tour performing for a sold out crowd at the Trinity Theatre, she made her debut at the legendary Bedford in Balham, swiftly followed by her debut at The Pizza Express Live Room in Maidstone, supporting 'Noble Jacks'.
More recently, Isabella has supported 'Orfila' at both The Grey Lady in Tunbridge Wells and at their 5th anniversary show in Canterbury. She has also enjoyed performing at this year's local festivals, charity and fundraising events.
Some of Isabella's musical influences include, Kacey Musgraves, Brandy Clark, Brad Paisley, Johnny Cash, Miranda Lambert, Chris Stapleton, and Sheryl Crow.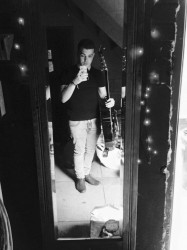 click to enlarge
Starting to play guitar and sing at the age of twenty, originally buying his first guitar as a distraction from doing college assignments, Ryan is quickly making a name for himself in the local music scene , mixing soul, R&B, indie folk and country.
Hailing from southborough this local singer will have you moving your feet and dancing along. Singing popular covers, chart and his own soulful songs, Ryan weeks is definitely a name to remember.
He's usually found gigging at venues in Tonbridge and Tunbridge Wells, on a one-man mission to prove that Kent has soul. So come along and have a great time listening and dancing along to the soulful tones of Ryan Weeks.