Ryan Weeks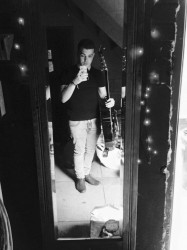 click to enlarge
Starting to play guitar and sing at the age of twenty, originally buying his first guitar as a distraction from doing college assignments, Ryan is quickly making a name for himself in the local music scene , mixing soul, R&B, indie folk and country.
Hailing from southborough this local singer will have you moving your feet and dancing along. Singing popular covers, chart and his own soulful songs, Ryan weeks is definitely a name to remember.
He's usually found gigging at venues in Tonbridge and Tunbridge Wells, on a one-man mission to prove that Kent has soul. So come along and have a great time listening and dancing along to the soulful tones of Ryan Weeks.
Last played:
The Grey Lady Music Lounge, Wednesday 11th March 2020
Ryan Weeks, Aaric Snook, Andy Twyman