The Grey Lady Music Lounge, Wednesday 8th March 2017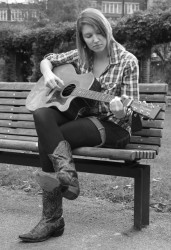 click to enlarge
Kathryn Anderson is a 25 year old country singer-songwriter based in South-East England, taking classic country music and blending it with catchy melodies and stories from her life to create a unique sound.
After getting a guitar as a post-exam present, Kathryn discovered country music and started writing about her life. In the years since then, she has played shows all over her home county and neighbouring counties, and has had music played on several BBC regional radio stations around the UK.
Kathryn goes to Nashville a couple of times a year to write music and meet like-minded people to further her career. She has performed at open mic nights and small venues in Nashville, and cites playing at a fundraiser for a crew member of the TV show 'Nashville' as a career highlight.
Following the release of a six-track EP at the beginning of 2014, Kathryn is preparing to release her first full-length album, Black Sheep, which comes out in the UK and worldwide on 14th February 2016. Links to social media and video content, including a brand new music video, can be found on her website.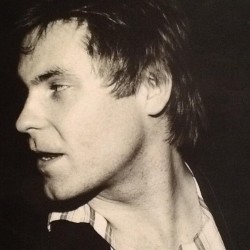 click to enlarge
Heralding from Devon in the mid 90's Simon is an experienced singer, songwriter and producer who now lives on the Kent / Sussex borders.
Simon's repertoire spans three decades of his life, from the hedonistic daze of the Brit Pop era to stripped-back acoustic folk and American Country of recent years.
His songs focus on traditional hooks, honest melodies, and carefully written lyrics about his life and those who have influenced him over the years.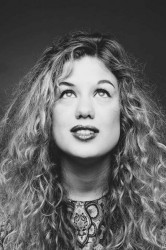 click to enlarge
Alice Rose has been singing all her life. According to her parents, she sung before she spoke as a baby. She has performed from a very early age, in both sing and acting.
At age 16, Alice was accepted in the prestigious BRIT school in London - former pupils include Amy Winehouse and Jessy J. She gained many musical skills over her time there and one stood out alone more than any of them - songwriting. Since then, Alice has written her own material and performed it in public. She has been taught musically by the outstanding teachers at the BRIT school and, in the summer 2010 by Ray Davies of the Kinks. He described her to have a "rare musical intuition."
Alice also enjoys and acting and creative writing and, back in 2009, became Take A Break's "Young Fiction Writer of The Year."
As well as Mr Davies, Alice has many influences, thanks to the wide variety of music she was brought up on. These include: Richard Thompson, The Beatles, Lilly Allen, T-rex, Kirsty Macoll, The Pouges, Aretha Franklin, Joanna Newsome, Paolo Nutini, Marvin Gaye, Leonard Cohen, Joni Mitchell, Lady GaGa, Michael Jackson, Frank Zappa, Otis Redding, Neil Young, Ry Cooder.... to name a few.
Alice hopes that it is this wide mix of influence that makes her music fresh and original.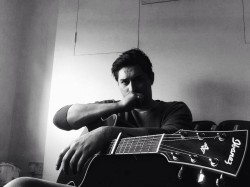 click to enlarge
Jack Leon Mackey is a singer songwriter from Tunbridge wells Kent. He has been performing for 6 years with bands and performing solo. The style of music he has adopted is a fusion between Jamie T and Alex turner. You can find his music on sound cloud, and he hopes to release an E.P in late 2014.
He has previously been in a band from Tunbridge wells named "Stray Dogs" from which he still likes to incorporate some of the songs into his set.
Look him up on Soundcloud for free downloads and constant updates.