The Grey Lady Music Lounge, Wednesday 4th January 2017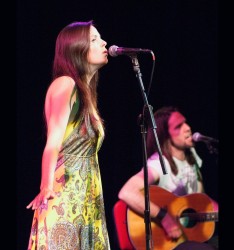 click to enlarge
Formed in 2010, Kent based folk/country artists The Breretons are set to emerge on the London music scene this year with a string of live dates and a debut album scheduled for release in the Autumn. Born from the ashes of London based rock outfit The Original Sinners, the brother/sister duo Marc and Charlotte are returning to their folk roots, playing heartfelt story telling songs of rare poetic quality. Their haunting harmony vocals are accompanied by Alex Metcalfe (piano), Kirsty Mangan (violin), Jim Cox (drums) and Pete Clements (bass).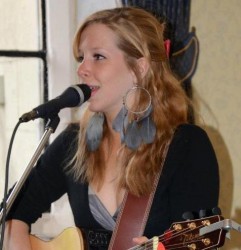 click to enlarge
Poppy Raine, previously knowns as Poppy Alice, is a local singer/songwriter from Kent with an exceptional voice and talent for writing a variety of songs that reflect her thoughts and ideas. With influences including Ed Sheeran, Hozier, Adele and Eva Cassidy to name a few, her range of emerging songs are an eclectic mix of styles centred around an acoustic/soul genre. Performing since she was 16, Poppy Raine has been delivering her emotionally powerful performances at numerous festivals, pubs and private functions accompanying her vocals with her beloved guitar.
Following her travels around Australia and New Zealand, Poppy is currently studying songwriting at the Institute of Contemporary Music Performance in London where she is finding a new love for an extensive range of musical styles. She is currently writing her debut album following the success of her sell out EP 'Just As I Am' which was released in the Summer of 2012. So sit back an enjoy a mix of songs about Poppy's two favourite things: love and cake.
Find her on Facebook, Twitter or Soundcloud.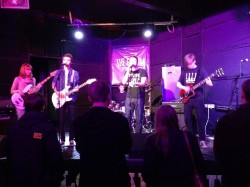 click to enlarge
Zeffyr are an Indie Rock band based around Tunbridge Wells. Zeffyr comprises of Josh Carr on lead vocals, Ollie King on lead guitar, John Bicknell on rhythm guitar, Hannah Holder on bass and Dan Best on drums and percussion.
Inspired by bands/artists such as Led Zeppelin, Pink Floyd, Soundgarden, John Mayer, Kasabian, The Kooks and Kaiser Chiefs, Zeffyr's music combines heavy guitar riffs with mellow blues and a modern rock drive. Since forming, the band have progressed to compose a collection of original songs (as well as being able to put their own twist on covers). Recently they have embraced the challenge of tailoring their compositions from amplified electric guitar based music to stripped down acoustic adaptions while still maintaining a high-energy feel.
Together, Zeffyr prepare to write and record more dynamic songs and look to pursue entertaining concertgoers with their vibrant performances.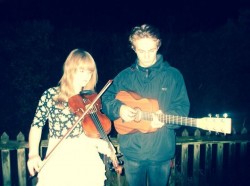 click to enlarge
This brother and sister duo found their passion for music and storytelling through exposure to artists like Bob Dylan, Nick Drake and Van Morrison from a young age. James first picked up a guitar aged 10 and, as well as playing violin, Grace followed suit not long after.
In his younger years James fronted the band Cannon Woods, a folk/rock act that featured at local festivals and headlined shows at St Mary's Church in Ashford. While writing and working on songs for the band, Grace would sing certain harmony lines and help to improve James' material. They soon realised that the close harmony singing and the combined power of these wordsmiths could become a killer combination. Some songs they write together, others they bring to the table, but the authenticity of this act cannot be denied.
The songs like Atlantis use fairy tales to parallel modern day love songs, while others like July directly express the passionate anger of love. Other influences include Johnny Flynn, Fela Kuti, John Martyn, Edward Thomas and S.T Coleridge.
James says of their music: 'We want people to listen to the songs and relate to the stories we tell; try and apply them to their lives rather than ours. After all, who's to say any of them have any relevance to us?'