The Grey Lady Music Lounge, Thursday 29th December 2016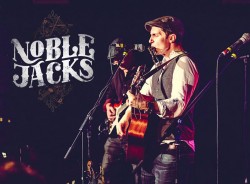 click to enlarge
We are Noble Jacks! We are a having a great time developing our commingled alternative musical style, with influences both musically and culturally from around the world and we invite you to join us on our Noble journey! The band members have individually specialized in different genres of music including folk, rock and pop which together (we hope) allows us to write songs in a fresh contemporary style with hints/ influences of some of our favorite artists such as Kings of Leon, Frank Turner and Mumford and Son's flying around here and there!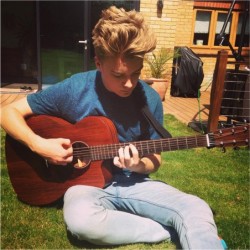 click to enlarge
Jack has been tapping his feet to the beat since before he could even walk or talk. His younger years have been full of music, dance and drama performances – if he wasn't tinkling the ivories or singing for his supper, he was on stage rocking to the rhythm.
Now seventeen, his creative focus is firmly on his guitar and song writing passions. Inspired by musicians such as Ben Howard, Lewis Watson and James Bay, Jack picked up the guitar around a year ago and has not stopped playing since. Enthused by a number of poignant events over a short period, Jack's songs have that personal touch while at the same time expressing sentiments with a broader reach.
Though he is certainly no stranger to the Local & Live festival, having supported it in one way or another, this will be his debut guitar and pub performance.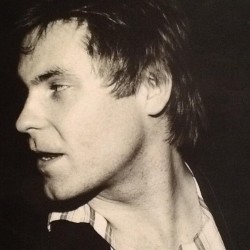 click to enlarge
Heralding from Devon in the mid 90's Simon is an experienced singer, songwriter and producer who now lives on the Kent / Sussex borders.
Simon's repertoire spans three decades of his life, from the hedonistic daze of the Brit Pop era to stripped-back acoustic folk and American Country of recent years.
His songs focus on traditional hooks, honest melodies, and carefully written lyrics about his life and those who have influenced him over the years.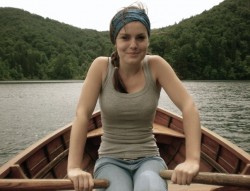 click to enlarge
Singersongwriter Bella Mckendree, formerly known as Annabel Durnford, has been writing and performing for 3 years. Bella's musical style is acoustic and soulful. Bella's influences are Jeff Buckley, Joni Mitchell, Einaudi, Cat Stevens, Elliott Smith, Joan Baez, Tracy Chapman, Alicia Keys and Bon Iver. Bella brings her experiences and memories into her songs. Her recent headline performance at The Grey Lady was described by Paul as 'truly breathtaking' Volunteering in East Africa 2 years ago provides Bella with much inspiration and energy to compose. Having been to Cardiff University to read music and dropped out Bella is now going to Brighton Institute of Modern Music.