The Grey Lady Music Lounge, Sunday 5th June 2016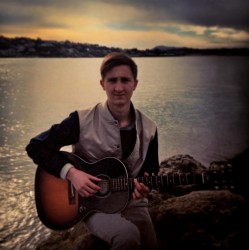 click to enlarge
An aspiring singer/songwriter from a small town named Cranbrook, my influences include Lucy Rose, John Mayer and Dan Croll. I've played at weddings, local festivals and other places/events around the area including supporting local bands. I focus my writing on contemporary acoustic styles and themes trying to create something new by experimenting with how I make music, creating innovative percussion melodies using my guitar as well as writing more stripped back songs. Collaborating with dance musicians and other bands on tracks my vocals were played on a recent BBC introducing radio show and I hope to further develop my songs through recording. Writing about personal experiences in my own way, I have developed a further love for musicianship in writing, and hope to further this in study and a career in any which way possible supported by my passion for performing it.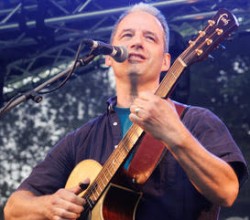 click to enlarge
Nick Stephens invented the Octave Guitar to create a very full sound for his Funky Blues Gospel songs. You can hear how good it sounds by watching the videos at Nick's website.
Nick opened the Local & Live Music Festival Mainstage in 2018. Jake Boyle's response to Nick's live work was: "F***ing incredible!" and Geno Washington said of his Octave Guitar sound: "Don't change sh**!".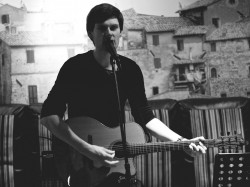 click to enlarge
Adam is a Kent based singer-songwriter who is just about clinging on to his 20's.
Adam writes songs that are honest, melodic and often melancholic. He sings about life, love, loss and anything in between.
Adam possesses a warm, soft voice which is ably accompanied by some intricate acoustic guitar. He has an unhealthy interest in 90's pop hits and these occasionally sneak into his sets.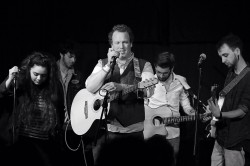 click to enlarge
From performing in a West End musical to backing singing for the great Paul Weller, Alex is a diverse powerhouse vocalist who also writes his own equally diverse songs. "I like to write songs in the moment so expect some songs to be slow with a deep meaning then suddenly a fast paced catchy upbeat tune. But all my tracks tell a story". You can expect any of his shows to be full of energy and heart. When it's all said and done you'll leave tapping your toes or humming to his catchy hooks.
His recent EP 'Mannequin Man' is his first concept EP telling his story of breaking the mould against odds and setting a course to be yourself. With heavy influence from Frank Turner this EP is proof that his songwriting is ever evolving.