The Grey Lady Music Lounge, Sunday 20th March 2016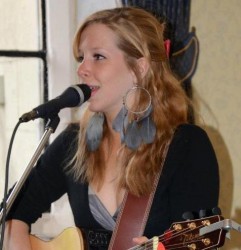 click to enlarge
Poppy Raine, previously knowns as Poppy Alice, is a local singer/songwriter from Kent with an exceptional voice and talent for writing a variety of songs that reflect her thoughts and ideas. With influences including Ed Sheeran, Hozier, Adele and Eva Cassidy to name a few, her range of emerging songs are an eclectic mix of styles centred around an acoustic/soul genre. Performing since she was 16, Poppy Raine has been delivering her emotionally powerful performances at numerous festivals, pubs and private functions accompanying her vocals with her beloved guitar.
Following her travels around Australia and New Zealand, Poppy is currently studying songwriting at the Institute of Contemporary Music Performance in London where she is finding a new love for an extensive range of musical styles. She is currently writing her debut album following the success of her sell out EP 'Just As I Am' which was released in the Summer of 2012. So sit back an enjoy a mix of songs about Poppy's two favourite things: love and cake.
Find her on Facebook, Twitter or Soundcloud.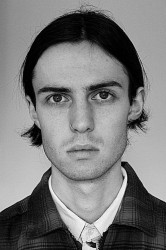 click to enlarge
Declan Foster is a singer and songwriter who has been writing and performing for around 5 years. With a wide vocal range complemented by guitar and piano he plays songs with a wide range of influences, from classical to hip hop, metal to folk. 2014 finds him honing his sound and style with more focus than before with a full set of new material and a more varied and energetic live performance.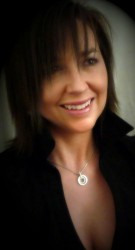 click to enlarge
Music has always been an integral part of Leandri's life. She got hooked on songwriting listening to artists and some songwriters like Gretchen Peters, Joni Mitchell, Mark Knopfler, Alison Krauss, Sheryl Crow, Alison Moorer - just to name but a few. Her musical influences are extremely varied and her songwriting draws inspiration from many different genres. She writes songs about life which share feelings and experiences whether they are her own or that of others close to her. These songs cover themes of love lost, nostalgia and moments of weakness – ranging from mid tempo ballads to contemporary and up tempo arrangements.
Leandri started performing whilst at uni in South Africa and became a regular - performing at popular local venues and events. She now calls Tunbrigde Wells a home away from home and performs at every available opportunity. On various occasions she has received air play on Voice of America radio for earlier works. Her performance style is warm, contemporary and soulful. Every minute on stage delivers a distinctive vocal which reflects her love and passion for every song she performs.
Leandri makes regular trips to Nashville and take every opportunity to collaborate with friends to perform at well-known venues like the Bluebird Café, Layla's Bluegrass Inn and the 5 Spot. She is currently working with the likes of Jason Corsaro (Grammy Award winning engineer and producer) to further her music career as a singer songwriter.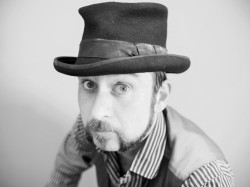 click to enlarge
Chris Piper and Beatrice Gullick are the duo behind the optimistic and bubbly Count Bouncy and The Boho Muso Troop. Chris is an inspired and original singer song writer whose contemporary lyrics about the uncomfortable and pleasurable aspects of our everyday lives create amusement and depth of understanding for those who listen to what he has to say. His guitar and voice is ably supported by double bassist Beatrice who brings syncopated rhythms to the original and poetic lyrics of their songs. Their forte is in creating accessible and punchy Jazz inspired rhythms to hang their entertaining and moving lyrics.
A song such as "Dinner for Two" is typical of their offering, exploring as it does the awkwardness of going on a first date and a man's hopes, dreams and desires both gentlemanly and otherwise in a quirky and recognizable way which never fails to bring a rueful or humorous smile to the corner of people's mouths!
A fresh touch and a hint of classic formats for their upbeat songs with a shuffle make them supremely listenable, inventive and fun and it's easy to forget that these two are accomplished musicians who offer carefully crafted harmonies and deceptively simple melodies to create intimate and entertaining music.