Leandri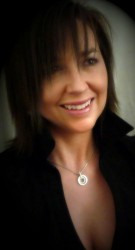 click to enlarge
Music has always been an integral part of Leandri's life. She got hooked on songwriting listening to artists and some songwriters like Gretchen Peters, Joni Mitchell, Mark Knopfler, Alison Krauss, Sheryl Crow, Alison Moorer - just to name but a few. Her musical influences are extremely varied and her songwriting draws inspiration from many different genres. She writes songs about life which share feelings and experiences whether they are her own or that of others close to her. These songs cover themes of love lost, nostalgia and moments of weakness – ranging from mid tempo ballads to contemporary and up tempo arrangements.
Leandri started performing whilst at uni in South Africa and became a regular - performing at popular local venues and events. She now calls Tunbrigde Wells a home away from home and performs at every available opportunity. On various occasions she has received air play on Voice of America radio for earlier works. Her performance style is warm, contemporary and soulful. Every minute on stage delivers a distinctive vocal which reflects her love and passion for every song she performs.
Leandri makes regular trips to Nashville and take every opportunity to collaborate with friends to perform at well-known venues like the Bluebird Café, Layla's Bluegrass Inn and the 5 Spot. She is currently working with the likes of Jason Corsaro (Grammy Award winning engineer and producer) to further her music career as a singer songwriter.
Last played:
The Grey Lady Music Lounge, Sunday 20th March 2016
Count Bouncy & The Beat, Leandri, Declan Foster, Poppy Raine