The Grey Lady Music Lounge, Sunday 18th October 2015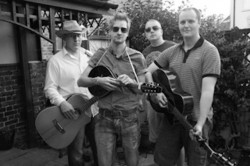 click to enlarge
It's now five years since Drifting Embers formed - at the tail-end of the seemingly never-ending winter of 2011. Their line-up has now settled, and Drifting Embers continue to create music that warms the soul through genuine song craft and beguiling harmonies.
Nick Faulkner's rich, heartfelt lead vocal is accompanied by Richard Scott's expressive guitar playing, Alex Denny's winding bass lines and Jeff Miles' subtle but driving percussion. All write songs and provide backing vocals - bringing alive gorgeous melodies and harmonisations that are instantly memorable.
With influences across musical boundaries, beyond just folk to rock and soul, Drifting Embers' songs defy easy categorisation but will find many friends among lovers of pure, timeless music.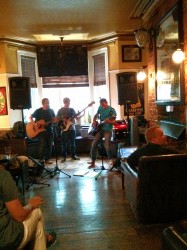 click to enlarge
Little Fish comprises Tunbridge Wells based musicians Daren Sears, Craig Forster and Paul Forster. Daren and Craig, on vocals and guitars, were founding members of Little Fish Big Pond who performed electric and acoustic shows across London and the South East. This included a headline slot at the Local and Live Festival. After the band split, Daren and Craig took a break for a while but got together in 2014 to make music again. This time they were joined by Paul, adding an extra dimension with his drums/percussion and bass. Gigs soon followed and the band is currently featuring new material alongside a selection of the most popular songs from the last three LFBP albums.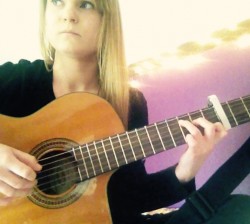 click to enlarge
Grace Carroll is a 16 year old singer-songwriter from Biddenden, Kent. Grace has been singing and playing the guitar since the age of 11 and has since performed in many shows with her brother James, but is now trying to do it on her own as he travels the world! She has been writing songs for as long as she's been listening to music, using experiences from her own life as well as the lives of others to write honest songs in the style of folk artists. Grace cites Laura Marling, Bob Dylan, Gabrielle Aplin, Fleetwood Mac, Nick Drake, Lianne La Havas, Joni Mitchell, John Martyn and Van Morrison among her biggest influences.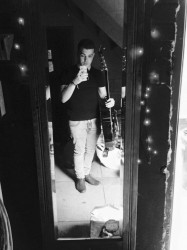 click to enlarge
Starting to play guitar and sing at the age of twenty, originally buying his first guitar as a distraction from doing college assignments, Ryan is quickly making a name for himself in the local music scene , mixing soul, R&B, indie folk and country.
Hailing from southborough this local singer will have you moving your feet and dancing along. Singing popular covers, chart and his own soulful songs, Ryan weeks is definitely a name to remember.
He's usually found gigging at venues in Tonbridge and Tunbridge Wells, on a one-man mission to prove that Kent has soul. So come along and have a great time listening and dancing along to the soulful tones of Ryan Weeks.