The Grey Lady Music Lounge, Tuesday 30th June 2015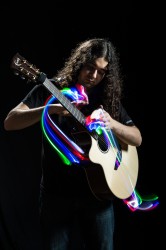 click to enlarge
Sean de Burca is a percussive acoustic guitarist from Kent. By the time he had been playing guitar for just 7 years, he had already been named as one of the top 30 greatest acoustic guitarists under the age of 30 worldwide by Acoustic Guitar Magazine, alongside Ed Sheeran, Newton Faulkner and more. Sean has also been featured as Acoustic Magazine's 'Next Big Thing'. On his latest CD, Mechanism, an experimental album combining various playing styles and genres, Sean has also featured his bass guitar, drums and electric guitar playing alongside his original solo acoustic compositions.
"From harmonics to percussive slapping to agile fretboard dancing, this southpaw knows a thing or two about getting the most sound possible out of his guitar. On his three full-length releases on Bandcamp, the self-taught guitarist shows he isn't afraid of taking risks."
Acoustic Guitar Magazine 2014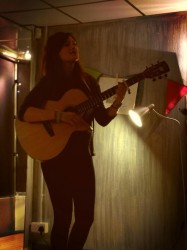 click to enlarge
"I am a 17 year old singer/songwriter from Tunbridge Wells. I started writing lyrics about anything and everything at the age of twelve, but only begun to turn them into songs a year later when I was told I could sing! From here I fell in love with music and had guitar lessons for a short while but eventually started to teach myself to play guitar. I first heard Gabrielle Aplin when she was on youtube over four years ago as she was a songwriter of a similar age and background to myself. Her successes and her recent fame have been a huge influence of mine. I intend to keep gigging locally for the time being and then continue to play at University next year."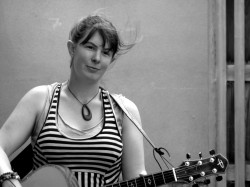 click to enlarge
Jennie has been writing songs for a number of years, however it is only within the last year that she has begun to perform them publicly, predominantly at acoustic venues and music events in and around Tunbridge Wells including a recent debut at Paul Dunton's showcase at The Grey Lady Music Lounge. Jennie's song writing is heavily influenced by the lives and experiences of those to whom she is closest and with great insight her lyrics provide a refreshing depth and honesty while her songs walk the tightrope between desperation and hope. Although occasionally choosing to perform on her own with either guitar or piano, Jennie's regular accompaniment is provided by Tom Heaseman (percussion) and Luke Bacon (guitar/backing vocals) who were formerly members of popular local indie rock band Tehillah Commission.
click to enlarge
Mercia are a 6 piece Folk act based in Kent. They are comprised of students and graduates from K College in Tonbridge. They formed in late September 2011 and have since worked on a brand of original, contemporary folk. They have taken influence from many sources including English folk acts like Steeleye Span, Pentangle and Fairport Convention and also American contemporary folk groups such as Fleet Foxes and Bon Iver. Their sound mixes large vocal harmonies, traditional style folk with a twist of electric blues. The band consists of Oliver Knight-Smith on acoustic guitar and vocals, Tom Barlow on bass and vocals, Gavin Crowhurst on vocals, Neil Cornwell on electric guitar, Laurence Turner on drums/percussion and Ben Killick on lead vocals and mandolin. They are currently working on their debut album and hope to be realising it by the end of the year. For more details check out their Facebook page or email them at merciafolk@hotmail.com