The Grey Lady Music Lounge, Wednesday 19th March 2014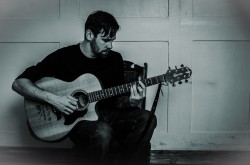 click to enlarge
Born and raised in Liverpool, Ted Clark started performing rock music as a teenager learning diversity and variance in guitar technique and discovered a love for composing his own music. He formed 'My Life in the Making', a successful band who gained their own following thanks to supporting and sharing the stage with rock heavyweights 'Biffy Clyro'. After the release of their debut album 'Contemplating Concepts of Forever' they were signed to Zebra3 Records. The band toured the UK and America and My Life in the Making featured in magazines such as Metal Hammer, Rock Sound, Kerrang, Total Guitar and other major publications.
Today, Ted also performs emotive alternative folk music acoustically, primarily with fiddle player Paul Brassington and can be heard on BBC Radio Kent. They can also be heard performing with Connie Cummings, Shayne Bennett and Kris Rodriques as Brother Bare.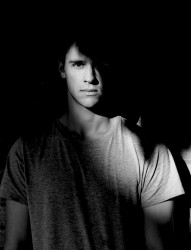 click to enlarge
Julius Cowdrey is a 23 year old English singer songwriter.
Born into a famous sporting and music family in the South of England he has developed his own brand of music. Whilst he has always been a singer he found inspiration during a year studying at the Institute of Contemporary Music Performance in London.
Since then Julius has gigged around the UK for 3 years playing at all the well-known London venues (regularly headlining at The Troubadour.) He was assigned the task of introducing live music to the famous London West End Club, Mahiki, performing at every show.
Julius has twice performed on Fifth Avenue in New York as the guest of Society's Choice and headlined at both a rooftop party and Bar Lubitsch in LA in 2015/16.
Julius writes all of his own music. His style has been compared to Ed Sheeran, but with piano and the expression and emotion of Adele. Following his shows in New York he received his greatest review 'Julius performed beautiful heart-felt music, like Adele'.
Julius has developed his own unique sound on keyboard and is currently writing songs in collaboration with several writers in London and LA. His passion is performing live and writing great music.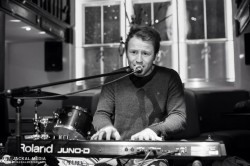 click to enlarge
Drew-Levi is a 21 year old Singer/Songwriter who is currently finding his rightful place in the music industry. He taught himself to play piano after being inspired by Sir Elton John, having briefly met him whilst being in the original cast of Billy Elliot The Musical back in 2005. Drew-Levi was crowned Overall Winner of UK UNSIGNED 2010. From then on he's been gigging all around London and his hometown. He is currently working with producer Adam Coltman, home to Sticky Studios where he is soon to be releasing his debut EP.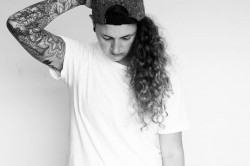 click to enlarge
From the South East, Robyn Keen is a Singer/Songwriter with a relaxed, laid back style. Performing with a smile and soul, her lyrics are creatively written and often reflect the beauty in her heart. Even when covering songs they are done in such a unique way, transforming them to her alternative style.