Robyn Keen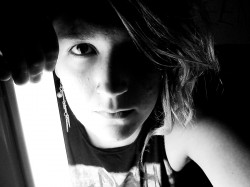 click to enlarge
21 year old Robyn Keen, Sussex born singer-songwriter has a relaxed and laid-back style, no doubt developed whilst living in the West country for a couple of years. Currently playing local gigs around the area with an acoustic guitar, serenading the locals with a variety of covers and original songs. "I like to have fun with music, hopefully creating something you might not expect" covering bands such as: Mumford and Sons, David Guetta, Adele and Ray Charles. Currently working with Downtown Artists producing and recording up in London.
"Originally from the South East I grew up wanting to chase all these crazy dreams, it was only recently that I decided to focus on music and singing. I went to university down in Cornwall and had the most amazing 3 years of my life, learning so much about pretty much everything. Living down there definitely helped me figure out what I wanted to do other than spend countless hours surfing and being on the beach that is. Starting out playing covers at open mics and just playing to entertain my friends, as well a couple of festivals and live venues. Without the support of everyone I have met I would not have been able to reach this point, I'd like to thank them as they have no idea how much they have helped me along the way, giving me advice with everything and anything, I am so thankful to all the people who have been there and still are!
I have a few tracks on YouTube both covers and originals. I am extremely excited to continue producing and recording up in London, even if the pace is a million times quicker than what I am used to."
Last played:
The Grey Lady Music Lounge, Tuesday 1st May 2018
Robyn Keen, Alex Van, Jennifer Lee Ridley