The Grey Lady Music Lounge, Wednesday 26th September 2012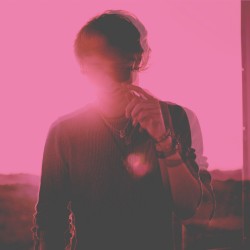 click to enlarge
FØNX studied music at The Brit School and has been on his musical journey since, writing and producing his music and gigging around London, South East and playing festivals including Barn on The Farm, LeeFest, Cornbury Festival and Isle Of Wight Festival. With previous songs played by Huw Stephen's Radio 1 and Tom Robinson Radio 6 and support from BBC Introducing, FØNX has taken a new musical direction over the last year.
Having signed to Intune Addicts (Management) & ATC (Booking) and with more collaborations to follow, FØNX has recently been in the studio recording new material with Grammy Award-Winning Producer Tommaso Colliva (Muse).
FØNX debut single 'Hit Me Hard' is now available on all digital platforms and Hit Me Hard EP is now available to purchase as limited edition exclusively at FØNX shows.
Influences include - Frank Ocean, D'angelo, Kanye West, Childish Gambino, Tame Impala and many more.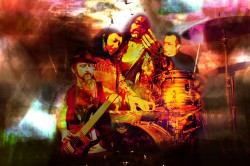 click to enlarge
Sarah Tonin are an alternative rock band from south east England who are on a musical quest of discovery and self exploration. They indulge in psychedelic and progressive rock with infectious material and fresh hooks, with improvisation and funk an integral aspect of the sound. The music fuses these styles and transcends into an unheard and exciting new sound with songs for a new era.
Front man of the group, Chris Parris, brings together influences from psychedelia and space rock, giving funk driven grooves a darker edge. With lyrics exploring topics of the human condition and the mysteries and surrealness of the universe, the arrangements of the songs often take the listeners to wonderful and unexpected places.
Parris and Marcus Chapman are the creative driving force behind the band, recording and producing their debut album 'Spinning Chaos'. Chapman has been playing piano most of his life and is an experienced music producer. He crafts magical sounds bringing out different colours in various sections of their songs. He has mean organ tones, beautiful piano parts and his hypnotic, progressive synth solos leave audiences breathless.
The band's killer rhythm section is incredibly talented and versatile Jez Palmer on drums and Bouncy Piper on the bass who has an amazing natural talent for plucking, slapping and laying down a solid groove. Their immense, jaw dropping sound gets the crowd moving every time at festival stages and venues across the south. Sarah Tonin are currently working on new material for their second studio album and are psyched about the future ahead, having already performed at the spring Equinox at Stonehenge on 19th March 2018, as well as confirmed slots at Small World, Live on BBC Radio Kent, Summer Stonehenge Free Festival, Sol Party and Green Gathering for this year. After performing to nearly 2000 people at last years Local & Live in Calverley Park and putting on a tremendous show the band are certainly ready for larger audiences.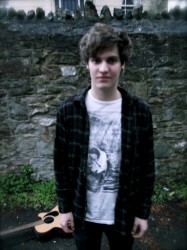 click to enlarge
Ollie Collard is a singer and guitar player from Kent, combining the lyrical prowess of Frank Turner with the feverent drive of Bruce Springsteen. Much more than your average folk artist, Ollie proudly wears his influences on his sleeve, writing passionate songs to life, love and loss. After initially starting out solo, with just an acoustic guitar for company, Ollie now plays with percussion and backing vocals from Dan Potter & Livi Middlemiss, demonstrating a remarkable talent for the anthemic. From the epic melancholy of 'To Sleep', to the roaring singalong of 'Mary and Maria', expect tales of cheap whiskey and late nights to blow your hangover away.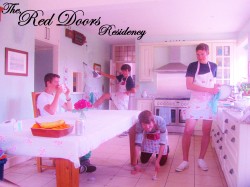 click to enlarge
We, Red Doors are a four piece indie rock band from Crowborough, made up of Rob Watson (Lead Vocals and Guitar), Adam Slack (Guitar), Josh Marsh (Percussion) and last and least, Rob Rattray (Bass). The band has been going since September 2011 and since then we have been gigging at every venue that will have us, attracting a variety of audiences. We never shy away from a chance to promote ourselves, and other local bands, and we have flourished as both a band a group of people from our gigging experiences. We are now finally establishing our own unique sound, with clear growth in our song writing and an increasing enjoyment in hearing our own music develop with the band. Our influences include: The Hoosiers, The Kooks, The Wombats, Arctic Monkeys and Red Hot Chilli Peppers. Throughout our time as a band we have played both electric and acoustic, and although we prefer electric, we still enjoy playing acoustic sessions. We are looking to release a single 'Things Aren't Always As They Seem' in the winter of 2012 although it is likely we will never achieve this as we spend most of our time playing FIFA as opposed to practising.