The Grey Lady Music Lounge, Sunday 29th April 2012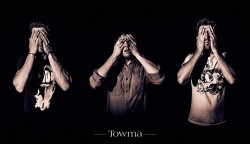 click to enlarge
Towma are a triumvirate of intelligent piano-driven pop.
Sitting aside from many of the prescribed musical labels and boxes, they deliver appealing songs with stories and meaning; a driving, melodic alchemy of great vocal harmonies and intricate musical detail.
Among their influences, they count Ben Folds, Rufus Wainwright and Everything Everything. They have been compared to Esbjörn Svensson Trio, Steely Dan, Supertramp and Nizlopi.
"Brilliant and unfazed about sounding like anybody but themselves." Ben Robinson, UK Festival Guides
"Pop with jazz inflections with lovely harmonic choral singing. You are just fantastic." Linda Serck, BBC Introducing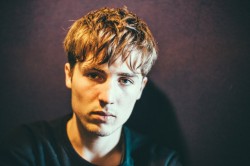 click to enlarge
"Catalyst - quite simply, is as good a pop song as you'll hear this year"
- Backseat Mafia
Will has had a promising start to his recorded career and although still only 17, the critics and industry alike have been supremely impressed with his great talent. He's been a regular live performer in Kent for a while now and the local BBC Introducing team have been a huge support, citing him as one to watch in the coming year. His first single Catalyst was released by respected indie label Young and Lost Club and his online presence grows by the day. He's played a Sofar Session, and has recently made his first music video for 'July', in his garage at home in Tunbridge Wells. He's recording and writing at the moment and we expect an EP out in the New Year.All information about his live dates and releases can be seen at his website.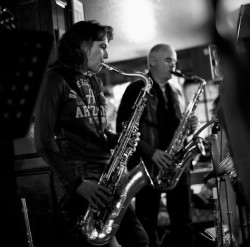 click to enlarge
The Hoolie Moolies are veterans of the live music scene. The musical style is feel-good with an upbeat tempo. They have been described as "vibrant charismatic and flamboyant characters playing a pulsating funky rhythm with a bluesy tilt". With thought provoking and humorous lyrics and strong guitar emphasis the set will get your foot tapping. The last time they played the Grey Lady, they were literally dancing in the aisles!

They are Barry J McCormack (guitar and vocals), Jackie Taylor (sax and flute), Mark Hawkins (sax), Mick Seal on drums and John Patton on bass.

Tonight you will see the band perform a rare acoustic set. Their album and single are also about to be launched and first pressing will be available at the gig.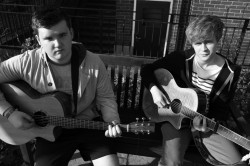 click to enlarge
Blinded Bird are a Kent based band performing upbeat acoustic tracks. Taking influence by from a wide variety of acts from Bob Dylan to Beirut, and Nu Folk acts such as Mumford and Sons and The Lumineers, they found their sound with two acoustic guitars. Blinded Bird have been performing as a band since Winter 2011 and are always looking to advance their music by any means possible. After releasing their debut EP "Through The Fields" in late 2012 the originally two piece band was joined by our third member Lewis Pentecost standing in as a multi-instrumentalist to expand their live sound further.