The Grey Lady Music Lounge, Wednesday 4th April 2012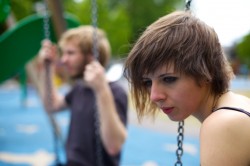 click to enlarge
From the North West to the South Coast, settling in London via Australia, Zoe Konez is a force of well-travelled, indefinable acoustica.
As an inimitable guitarist exploring experimental open tunings and innovative playing techniques, Zoe brings us her unique twist of indie-folk. Through sharp lyrical acumen Zoe shares a tender balance of insightful personal introspection and keen observations on life. Her instinctive connection between word sounds and melodic pattern is woven through cross genre, open songwriting styles and delivered through confident command of her instruments – voice and guitar.
Long term friend and drummer Will Connor joins Zoe in a dynamic two-piece line up. Through this unconventional coupling they exhibit an intriguing and surprisingly complete sound, exposing a spacious chemistry between acoustic guitar and drums.
Zoe is passionate about musical collaboration and fostering creativity. She leads inspiring community music projects and showcases up-and-coming artists at her successful acoustic night Stop Look Listen. If you're lucky you can even catch her all fired up and fronting riot grrl rock band Cat Bear Tree.
Zoe's album 'Fold The World In Two' is to be released in January 2014 on the Big Chill label.
Understated acoustic guitar brilliance & forensic songwriting precision... I've seen Zoe hold an entire room of people enthralled
Tom Robinson, BBC 6Music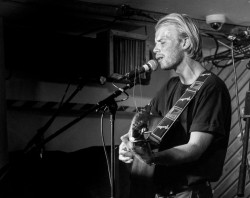 click to enlarge
Freddy Green has been performing around Kent since 2009 and writing music for what he would describe as the most significant years of his life. As a largely self taught musician he takes his influence from a range of artists including Ben Howard, Justin Vernon, John Mayer and Ray Lamontagne, but his varying taste in genres of music brings out a unique sound reflected into his own. Amongst other things, Freddy has performed at "Barn On The Farm Festival" with artists such as King Charles, Ben Howard and Ed Sheeran. Freddy's sole aim in life is that he can go through it happily with music at the centre, one way or another.
Following those few years of excellent progress with song-writing and gigs, he put together a band of musicians, adding various colours and textures to the music and providing sensitive, intelligent ideas whilst maintaining the feel of Freddy's roots, glorious songwriting and inventive lyrics. Combined together the band have a very exstensive gigging record, ranging from your local pub all the way to soho's "Ronnie Scott's Jazz Club", filling in all the gaps in-between!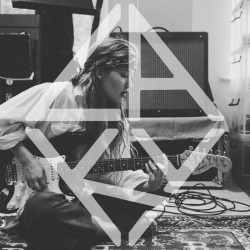 click to enlarge
Kyla is joined by her sister for this evening's performance.
With her clever lyricism, raw maturity and laidback pop with folky undertones, LAKY, previously known as Kyla Stroud, is sure to charm you. Taking inspiration from eclectic 70s and 80s music, including classics like Earth Wind and Fire, Joni Mitchell and even Dolly Parton, as well as more current names such as Jade Bird, Christine and The Queens and John Mayer, LAKY has created her very own sound and is about to explode on the scene. Keep your eyes peeled!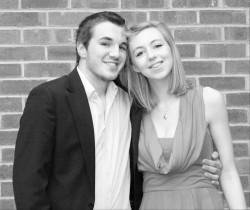 click to enlarge
Zoe and Chris met over music on the way back from a Royal Festival Hall concert. Their ideology and passion for music similarities gave them a connection. Before song writing and playing covers at jam nights and charity events together, their individual pursuits shaped their current style. Chris, whose main instrument is bass, also plays guitar and piano. He has played a variety of genres with different groups across Kent. His ability to improvise spontaneously allows songs to 'create themselves', along with suiting accompaniment to Zoe's vocal melodies. At heart Zoe is a singer, but she also plays the flute and piano. She has always had a connection with music from and early age and has fond memories of composing short tunes for her great grandmother when she was very young. Influences come from artists such as The Guillemots, Laura Marling, Katie Melua, Lana del Rey and Mumford and Sons.
"We try to evoke an honesty which people can relate to, music can trigger such powerful emotions. Writing lyrics is an expressive outlet for me and creating a melody guides the emotion behind the words. Musical notes act as a translator for your subconscious mind".