The Grey Lady Music Lounge, Sunday 19th February 2012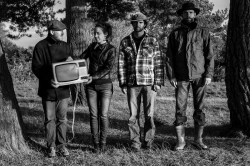 click to enlarge
Son of Kirk is a meeting of hearts and minds. A constantly evolving musical force driven by four uniquely creative individuals, who build on a foundation of inspired song-writing and strong melodic and lyrical interplay.
Interweaving violin, cello and syncopated guitar lines, combine with dance and Afro beat informed percussive drum patterns and elements of improvisation. Four part harmonies create overlapping vocal lines, inspired by tribal and folk traditions. Expect to be taken on multiple rhythmic twists and turns, by songs that circle and hover, unveil and reveal.
The members of Son of Kirk grew up in varying backgrounds around the world, from Australian cults, to the wilds of West Africa, through American suburbia, to the industrial Midlands and the lush, green beauty of The Garden of England, ultimately coming together on the Tunbridge Wells music scene.
The band are currently working on new songs to be released as a series of E.P.s with accompanying films. The first of these 'Utopia Shake' is available to view on Facebook. Songs are available at iTunes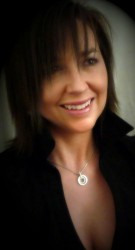 click to enlarge
The monthly email incorrectly listed Raw Peaches third on the bill tonight; this is the correct billing!
Music has always been an integral part of Leandri's life. She got hooked on songwriting listening to artists and some songwriters like Gretchen Peters, Joni Mitchell, Mark Knopfler, Alison Krauss, Sheryl Crow, Alison Moorer - just to name but a few. Her musical influences are extremely varied and her songwriting draws inspiration from many different genres. She writes songs about life which share feelings and experiences whether they are her own or that of others close to her. These songs cover themes of love lost, nostalgia and moments of weakness – ranging from mid tempo ballads to contemporary and up tempo arrangements.
Leandri started performing whilst at uni in South Africa and became a regular - performing at popular local venues and events. She now calls Tunbrigde Wells a home away from home and performs at every available opportunity. On various occasions she has received air play on Voice of America radio for earlier works. Her performance style is warm, contemporary and soulful. Every minute on stage delivers a distinctive vocal which reflects her love and passion for every song she performs.
Leandri makes regular trips to Nashville and take every opportunity to collaborate with friends to perform at well-known venues like the Bluebird Café, Layla's Bluegrass Inn and the 5 Spot. She is currently working with the likes of Jason Corsaro (Grammy Award winning engineer and producer) to further her music career as a singer songwriter.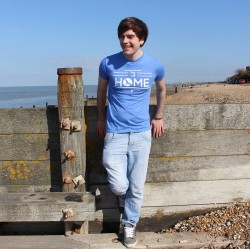 click to enlarge
Fred Clark is an exciting acoustic singer/songwriter from Maidstone, Kent who performs with incredible energy and writes with an upbeat, vibrant style.
The last 8 years have seen Fred play over 500 gigs including at Maidstone Hazlitt Theatre, Maidstone Pizza Express (Headline Self-Run Shows), Chatham Central Theatre, Manchester Hard Rock Café, Lounge on the Farm, Guilfest and many more pubs, churches, theatres, festivals, weddings and other events.
Since the release of his self-produced debut album 'Open Road' in 2009 Fred has gone on to release a further 4 albums, various EP's and T-shirts. The latest release 'Long Walk Home' came out in June 2014 and showcased a great maturity in both songwiriting and production. Following a successful launch and fantastic reviews including a 9/10 write up from Cross Rhythms Fred has set about gigging extensively around the county at a great array of venues and events, spreading his infectious songs and memorable melodies along the way.
With a path set out in front of him of continued musical exploration and a focus set firmly on gigging as much as possible, the months and years ahead are sure to hold an great deal of memories waiting to be made.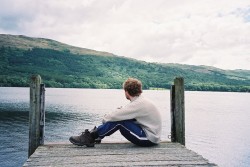 click to enlarge
Ken Jones has been playing music in Tunbridge Wells since 2011. The project name Orchidaceae which is a genus of flower, is used to highlight the beauty of music and the delicacy of channelling emotion through music. Midlander Ken moved from Coventry to Tunbridge Wells via London and continues to move south in a bid to reach the Antartica by next week. In an interview regarding this travelling Ken is quoted as saying "If I fail in my epic journey to the South Pole, just doing a few gigs in Hastings and some fish and chips will be fine, really…"
Orchidaceae is influenced by 90's Britpop such as Oasis and the Stone Roses as well as acoustic artist Jose Gonzalez.
"Ken Jones is a fantastic singer songwriter with an amazing voice. I am impressed by the breath of the songs he has written- punk songs, delicate finger picking styles and emotional ballads. Good stuff." -- Jim Radford, Lyricist, These Curious Thoughts
Ken has a vast array of colourful socks and has adapted to wearing a yellow sock and a black sock during gigs. He has been known to change his socks from time to time, sometimes during gigs.