Orchidaceae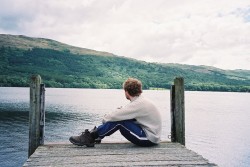 click to enlarge
Ken Jones has been playing music in Tunbridge Wells since 2011. The project name Orchidaceae which is a genus of flower, is used to highlight the beauty of music and the delicacy of channelling emotion through music. Midlander Ken moved from Coventry to Tunbridge Wells via London and continues to move south in a bid to reach the Antartica by next week. In an interview regarding this travelling Ken is quoted as saying "If I fail in my epic journey to the South Pole, just doing a few gigs in Hastings and some fish and chips will be fine, really…"
Orchidaceae is influenced by 90's Britpop such as Oasis and the Stone Roses as well as acoustic artist Jose Gonzalez.
"Ken Jones is a fantastic singer songwriter with an amazing voice. I am impressed by the breath of the songs he has written- punk songs, delicate finger picking styles and emotional ballads. Good stuff." -- Jim Radford, Lyricist, These Curious Thoughts
Ken has a vast array of colourful socks and has adapted to wearing a yellow sock and a black sock during gigs. He has been known to change his socks from time to time, sometimes during gigs.
Last played:
The Grey Lady Music Lounge, Sunday 19th February 2012
Orchidaceae, Fred Clark, Leandri, Son Of Kirk