The Grey Lady Music Lounge, Sunday 7th August 2011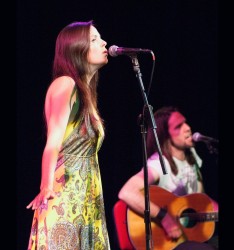 click to enlarge
Formed in 2010, Kent based folk/country artists The Breretons are set to emerge on the London music scene this year with a string of live dates and a debut album scheduled for release in the Autumn. Born from the ashes of London based rock outfit The Original Sinners, the brother/sister duo Marc and Charlotte are returning to their folk roots, playing heartfelt story telling songs of rare poetic quality. Their haunting harmony vocals are accompanied by Alex Metcalfe (piano), Kirsty Mangan (violin), Jim Cox (drums) and Pete Clements (bass).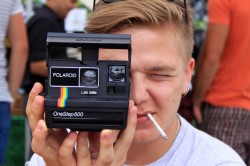 click to enlarge
Tom Haacke has made a big impact on the local music scene in Tunbridge Wells.
Expanding upon his influences of Ed Sheeran, Eric Clapton, Ray LaMontagne and many more, Tom has developed a fresh, personal style that's true to himself.
Rave reviews for his recent appearances throughout the county have caused a groundswell of interest, a growing fan-base and huge demand for his debut album.
Tom is an artist with a bright, bold future with a performance that is not to be missed!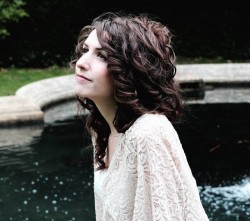 click to enlarge
Emotive songstress, Jennifer Lee Ridley passionately uses influences of a Romantic folk nature to create poignant and touching music. She has studied in depth the poetic nature of song and has a strong affinity with writers such as William Shakespeare, John Keats and William Blake. More recently she has combined these influences with her own song-writing to create more modern fusions whilst carefully retaining the purity of the lyrical content. Her dark warm vocals combined with her individual folk sound mirrors the poetic lyrics which explore the many facets of emotions.
This has had a profound effect on her own songs which she continues to develop and enhance through working with other composers, musicians and writers locally and in London. She feels strongly that collaborating is an important part of growing and building an understanding of the nature and the impact of poetry and prose on music.

She is currently working on and arranging an album which she is hopes to bring out in 2014.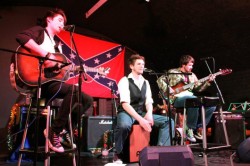 click to enlarge
Rough Outline are a three piece Alternative/Indie/Rock band from Crowborough, East Sussex. Formed in the Summer of 2010 and writing music from such diverse influences as Biffy Clyro to Jamie T to Queens of the Stone Age to Lightning Bolt to The Maccabees, Rough Outline have made a big impact in their short time of existence. They've already entered the studio and have a 5 track EP coming in early April. They've played several local gigs at Wetherspoons in Tunbridge Wells and The Forum in Tunbridge Wells as well as playing in Camden Town and Horley. Their aims are to play as many gigs as possible whilst making as much interesting and exciting music as they can and growing a loyal fanbase.