The Grey Lady Music Lounge, Tuesday 28th December 2010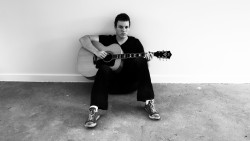 click to enlarge
Born on the 17th January 1988, Alex Beharrel has always been somehow involved with music. From the young age of 8 he was singing in the choir as well as taking part in the Beckingham festival with his classical guitar. From there Alex has always experimented with different genres of music from classical to rock to blues but then found a neutral divide with acoustic music. Taking part in a two-year music course at west Kent College, Alex boosted his knowledge of music and improved his performance skills and to this day is still performing and trying to adapt to the ever-changing world of music. His influences (to name some among many) would include the likes of Bruce Cockburn, Herbie Hancock, Barenaked ladies, Elliot Smith, and Daivd Bowie.
(TBC) WakeUpTom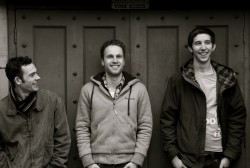 click to enlarge
To be confirmed.
WakeUpTom is the stage name of local singer-songwriter Tom Joseph Walker. Over the last year Tom has been busy writing and recording, and has recently been joined by fellow local musicians Henry Willard, on double-bass, and Tom Heasman, on drums and percussion. Says Walker of the new trio: 'I'd just finished recording some demos in London, and was introduced to Tom and Henry by mutual friends. None of us had met before so I invited the guys round to my place for a jam and we instantly hit it off. It's great to have two wonderfully talented guys as your mates to bounce ideas off and bring your songs to life, whereas before I just had to imagine what the other instruments might sound like! It really opens up a whole new world of possibilities to how you write and how you perform your songs live. Having the opportunity to rework some of your earlier material with a band and try out some new songs is really exciting. We can't wait to start gigging together!'
Tom picked up his first guitar aged ten and hasn't put it down since (or stopped buying them). 'I started off playing acoustic and then bought my first electric when I was fifteen. I'd love to say that I grew up listening to all the old classics but actually my dad mostly played 80's soft rock like Journey and Bon Jovi, which was great, but I've only recently started listening to Clapton, Stevie Wonder, SRV, Nick Drake, etc. I also don't think there's anything wrong in being influenced by contemporary artists like James Morrison, Newton Faulkner, or Mr Blobby…I love modern acoustic players like Andy McKee, and folk singers like Kate Rusby. With the electric guitar I'm more interested in musicians like Clapton, who can actually write good songs and not just shred solos.'
Tom sums up his approach to music: 'Of course, like all singer-songwriters, you want your music to connect with people. But my main aim is that you feel better after listening to one of our songs than you did beforehand, or, simply to put a smile on your face.'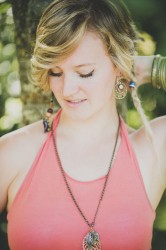 click to enlarge
In October 2014, Phoebe was commissioned to write the only piece of music in BAFTA and BIFA winning movie 'Kajaki. The True Story' ('Kilo Two Bravo' – US release). Her single 'All Of My Life' is the theme to the modern British War Film and has reached over 130,000 plays on both Spotify and YouTube.
In September 2017 Phoebe released a piano-vocal album of her own music, show casing her talent as a performer and diverse songwriter. Phoebe's new single 'Promises' is set for release in March 2018 (prod. by Tim Bazell, Heart of Gold Studios). Phoebe's talent for diverse songwriting has led her to work with a number of producers and artists across a range of genres.
On the performance side, as both a solo artist and with her band, Phoebe has played at a number of prestigious venues including sold out Jazz Club @ Pizza Express Dean St and Ronnie Scott's. She has also played the festival circuit, including Glastonbury, Secret Garden Party, and Bestival. Phoebe performed at the private 70th anniversary party for BBC Radio 4 Women's Hour, and has had numerous appearances and support from BBC Radio Kent.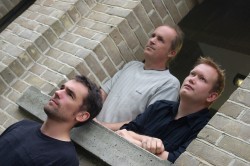 click to enlarge
Alfie is opening as a short notice replacement for Sean De Burca.
With a sound described as 'Thom Yorke meets John Lennon', Tunbridge Wells based Sevenscore deliver a dynamic rock/pop sound brimming with edginess and thought provoking lyrics and melodies. Alfie Noakes, Mark Cooper and Martin Lucas formed the band in 2002. Following the recording of their album, 'Safe and Dry' in 2003, performances have included the Tunbridge Wells Forum, the 'Gazastock' festival, 'Music on the Meadow', and two consecutive nights at the 'Hop Farm Fireworks Extravaganza' (attended by over 10,000 each night!) In mid 2006 Sevenscore was joined by Ollie Nicholls and shortly afterwards the band won a place in the final of the kmfm battle of the bands. Following this, the song 'Smile' topped KMFM's local music chart and recieved airplay. Sevenscore gave a memorable headline performance at this year's 'Local & Live' festival and 2009 has seen the band expand to a 5 piece line up with Steve McCormack joining on Guitar/vocals and Paul Dunton on keys. Sevenscore are directing their focus on performing and recording new material which is due for release in the coming months.