Phoebe Katis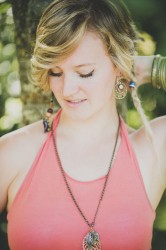 click to enlarge
In October 2014, Phoebe was commissioned to write the only piece of music in BAFTA and BIFA winning movie 'Kajaki. The True Story' ('Kilo Two Bravo' – US release). Her single 'All Of My Life' is the theme to the modern British War Film and has reached over 130,000 plays on both Spotify and YouTube.
In September 2017 Phoebe released a piano-vocal album of her own music, show casing her talent as a performer and diverse songwriter. Phoebe's new single 'Promises' is set for release in March 2018 (prod. by Tim Bazell, Heart of Gold Studios). Phoebe's talent for diverse songwriting has led her to work with a number of producers and artists across a range of genres.
On the performance side, as both a solo artist and with her band, Phoebe has played at a number of prestigious venues including sold out Jazz Club @ Pizza Express Dean St and Ronnie Scott's. She has also played the festival circuit, including Glastonbury, Secret Garden Party, and Bestival. Phoebe performed at the private 70th anniversary party for BBC Radio 4 Women's Hour, and has had numerous appearances and support from BBC Radio Kent.
http://www.youtube.com/phoebekatismusic
Phoebe Katis on Twitter (@PhoebeKatis)
Last played:
The Grey Lady Music Lounge, Wednesday 9th October 2019
Mike Wilton, Phoebe Katis, The Paul Dunton Orchestra