The Grey Lady Music Lounge, Sunday 5th December 2010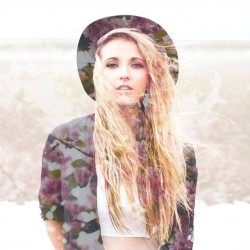 click to enlarge
Sorrel Nation is a singer/songwriter from the UK who has been writing and performing since the age of 13, and at 15 recorded and released her first EP.
Sorrel made a name for herself performing at live music venues across London, but recently moved to Australia where she released her latest EP 'Kids On The Run'. Sorrel's passion for music shows in her heartfelt performances and powerful songs, and according to Ditto Music is "someone you need to put on your radar".
She has been working with acclaimed British producer Ian Barter (Amy Winehouse, Paloma Faith, Guy Sebastian) and have created what they believe to be Sorrel's best work so far.
"When she opens up with her angst-ridden upper register… the result is stunning."
Tim Kroenert, themusic.com.au
"See her now before she becomes a huge star"
The Troubadour Club, London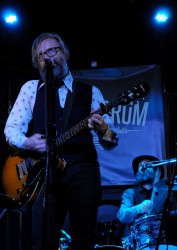 click to enlarge
The Naming Of Things sing heartfelt songs of love and loss. Based around the songs of Andrew Lennox, coupled with the sinuous bass-lines of Jim Carrigan, the Tunbridge Wells-based band return after something of a hiatus. After a year that included the release of an eponymous EP, swiftly followed by a change of line-up, a series of personal tragedies has meant the songs have taken a darker, more reflective turn. The new material explores the fringes of folk and Americana (or should that be Canadiana - Lennox is half Canadian) and is influenced by the lyricism of Dylan, Cohen and Waits. The recent addition of Kate Genery, James Cox and Alex Metcalfe to the line-up has taken the band into new and exciting sonic territory. The band will be returning to the studio to record a new E.P. in the autumn.
Expect wistful melodies accompanied by an eclectic array of instruments including banjo, omnichord, glockenspiel, trumpet and accordion.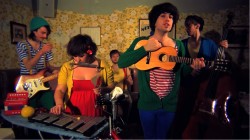 click to enlarge
The Momeraths create an eruption of joyous pop magma forged from homemade instruments, toe tapping rhythms and boy-girl vocal melodies. After self-releasing a hand knitted debut EP and producing a highly collectable limited edition vinyl on the New Slang's Singles Club, The Momeraths are back with a second EP on DIY label Smuggler's Records. Recorded in various studios and bedrooms up and down the country, and mixed by Dave Bascombe (The Coral, Emmy The Great and Depeche Mode), The Momeraths have produced four tracks of chiming harmonies, rambunctious pop melodies and witty storytelling, offering some much-needed sunshine in these times of gloominess. Creating a shimmering accompaniment to the delicate motif of a couples' unrest, title track 'A Single Cup Of Tea' moves the folk pop outfit into pastures new with 80's inspired synths and sharp sonic sounds, whilst the clatter of bar stalls and ironing boards form a unique percussive backbone for the curiously titled summer sing along 'Millipede Stomps'. Furthermore 'The Boyfriend Song', transports you to a tale of unrequited love and the rip-roaring excitement of its impossibility. Littered with squeaking doors, wistful glockenspiels and charming harmonies, the EP draws to a conclusion with a bedroom demo that will surely bring a warmth to even the coldest of hearts. The Momeraths are promoting the launch of the EP by bringing their vibrant live performance to venues across the country. Shows include a London Launch party at The Betsey Trotwood, a shared bill with Kurran and The Wolfnotes and a show for Radio 1's Bethan Elfyn.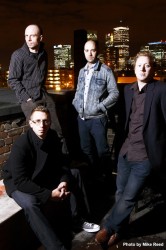 click to enlarge
Originally formed as a three piece back in 2001, indie rock band Cyrano soon became a foursome with the addition of lead guitarist, Karl Barton. From this moment on, their sound was born. With influences from bands like Pearl Jam and Elbow, Cyrano have crafted a unique blend of thoughtfully written songs, rock guitars and Tom Yorke-esque vocals resulting in a hugely melodic sound. The band are currently recording their second album in Assault and Battery Studios in London. Their first album "I, You, Us, Them" is available to buy on CD and iTunes. The band's line up is Joe Ackerley on Vocals and guitar, Matt Wilson on drums, Tim Hubbard on bass and vocals, and Karl Barton on lead guitar.