The Grey Lady Music Lounge, Sunday 9th February 2020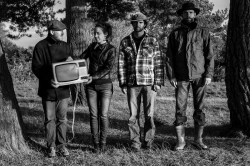 click to enlarge
Son of Kirk is a meeting of hearts and minds. A constantly evolving musical force driven by four uniquely creative individuals, who build on a foundation of inspired song-writing and strong melodic and lyrical interplay.
Interweaving violin, cello and syncopated guitar lines, combine with dance and Afro beat informed percussive drum patterns and elements of improvisation. Four part harmonies create overlapping vocal lines, inspired by tribal and folk traditions. Expect to be taken on multiple rhythmic twists and turns, by songs that circle and hover, unveil and reveal.
The members of Son of Kirk grew up in varying backgrounds around the world, from Australian cults, to the wilds of West Africa, through American suburbia, to the industrial Midlands and the lush, green beauty of The Garden of England, ultimately coming together on the Tunbridge Wells music scene.
The band are currently working on new songs to be released as a series of E.P.s with accompanying films. The first of these 'Utopia Shake' is available to view on Facebook. Songs are available at iTunes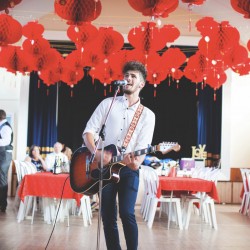 click to enlarge
Hannigan is a 20 year old singer-songwriter from Kent, who has been playing as a solo artist for about 4 years now. He has been involved in a wide variety of projects in the past which has lead him to an alternative acoustic sound with drops of inspiration from everywhere. Although he has been influenced by many artists Hannigan draws heavily from the songwriter "Passenger" for lyrical content creating meaningful songs that everybody can relate too.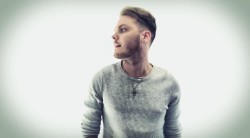 click to enlarge
Sonny Palmer started his solo career in early 2017. Combining folk, country sounds with a soft pop twist, Sonny's style brings melodic riffs with heart felt lyrics, whilst engaging audiences with interactive live performances.
Sonny has performed at various London and Kent venues and showcase nights, including "Sus4 Sessions", "HotVox" events and many more!
Sonny Palmer's energy and soul goes into every performance he does, whether that be live or in recordings, he always wants listeners to feel every word and chord!